Page 2 of 3
"You could say things are different now, and some will say it's possibly the right time for video chat, since I get to see nonverbal cues. But I could also get to see my boss get angry, which is why I might not want to use it," Burden said.
The predominant philosophy that "Apple can do whatever it wants" might not apply to video chat on the iPhone, Burden reasoned. "Even though Apple has got a way of taking apps people only think they want and making them work, I don't think video chat will be one of them."
Gartner Inc. analyst Ken Dulaney said many businesses will find that still photographs, rather than stored video and video chat, are all they need. "And photos are a lot easier to store and move around wirelessly," he said.
The bandwidth problem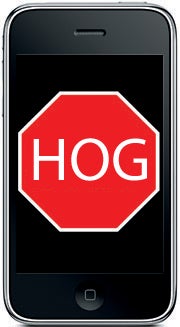 Meanwhile, questions remain whether AT&T, the exclusive carrier of the iPhone in the U.S., can support a network to handle video chat. But AT&T's announcement on Wednesday
to cap data use and lower monthly fees in time for Monday's Apple announcement seems to be a hedge against too much iPhone next-generation data use for whatever application, including video chat.
Burden said that a single video chat will take longer than a typical instant message text conversation and will consume many times more bandwidth. "AT&T had to get this data cap before the LTE handsets start hitting," Burden said, referring to the next generation of LTE (Long Term Evolution) technology that will make wireless networks faster. "Video chat on LTE would be an absolute mess" for networks without data caps, he said.
Gottheil added that "bandwidth must be an issue" with video chat, and that AT&T's data cap pricing plan was a result of that reality. "AT&T's been pining for usage-based pricing for a while, so the imminence of video chat seems to have brought the issue to a head, leading to [Wednesday's] announcement."
Mixed views abroad
Video chat is used in other countries, especially in Asian nations and mostly by younger consumers, but that's not a clear indication of how it might catch on in the U.S. For one, face-to-face communication is traditionally more important in China than in the U.S., Gold said. And since Chinese and Japanese characters are nearly impossible to use easily in text chat via a mobile device, video chat becomes more useful by comparison, Burden noted.
Burden added that some video chat applications on mobile devices seem to have fallen flat, citing some Nokia phones built for years with both front and rear-facing cameras, including the recently announced N900. Going back to 2007, with a video chat application based on Symbian software running on early versions of N-series Nokia phones, Burden recalled, "the experience was painful as hell ... the image was low resolution, the video was choppy and overall just hokey." Even more recently, Burden said that Nokia still adds a forward-facing camera to models despite the additional cost of $3 to $5 to the average $170 materials cost of an average smartphone.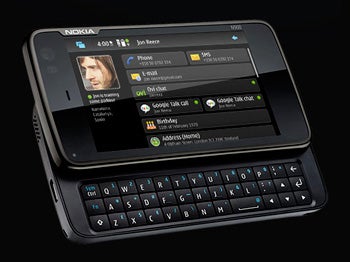 "Video chat has been unsuccessful for [Nokia], and I don't think they've increased any device sales because of the added second camera or that any buyers have gone to buy a new phone to upgrade for video chat capabilities," Burden noted.
A Nokia spokesman conceded via e-mail that video chat is not viewed as one of the major uses for its smartphones and mobile computers, although video chat is popular with users of some phones, including the N95, N70 and Nokia 6680. The newer N900 supports video chat through popular software applications allowing video calls over the Internet, he noted.
Adding a popular Skype-type video chat software, now commonly available on desktop computers, to a next-generation iPhone with two cameras wouldn't be hard for users to do, if the cost is reasonable and if Apple and AT&T allow it, Gold said.
But Apple could be up to something much bigger involving video chat and video streaming or related applications, Gottheil and others have said, with the use of Apple's giant data center under construction in Maiden, N.C.
Using the data center to support a future online services business, Apple could design a video platform for both iPhone and iPad applications with the data center as a kind of switching center to route music and video data traffic to users for a fee, Gottheil postulated in April.
This week, Gottheil said Apple will "almost certainly" use its acquisition of music-streaming service company LaLa to also provide streaming video. Atop that, Apple could add video chat as a service in some fashion.