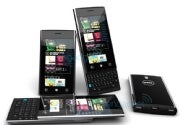 Microsoft is holding its annual TechEd conference this week in New Orleans, where industry watchers are looking for Microsoft to sustain the buzz around Windows Phone 7, as well as share details about its cloud computing strategy in general and Azure cloud services in particular.
Mobile momentum is Microsoft's to lose. With Windows Phone 7, Microsoft is making a risky bid to win a big piece of the mobile market. But its mobile news, if there is any, won't be able to escape comparison to Apple's expected news around the iPhone OS 4.0 release and possibly a fourth-generation iPhone handset.
To sustain the positive buzz around Windows Phone 7, Microsoft needs to keep courting developers, who so far have been working with early versions of both the operating system and development tools. On their wish lists are real handsets that meet the Windows Phone 7 hardware specification and beta versions of the operating system itself.
Cloud Forecasts
There are any number of cloud topics Microsoft could address at TechEd, from its struggle to wrench momentum away from Google Apps, to security of the cloud, and licensing the use of Windows in cloud services. But Microsoft's strategy around Azure seems to be less well-defined than its other cloud ventures, and therefore may receive a bigger focus at TechEd, analysts say.
"I expect them to make a major move" regarding Azure, says Burton Group analyst Drue Reeves, who believes Microsoft has to walk a fine line with Azure, which delivers a cloud-based operating system, relational database and several other services.
Azure potentially poses a conflict of interest for Microsoft, he says. Microsoft wants partners to use the Hyper-V virtualization technology and .Net software framework to build cloud services, but the market presence of Azure might dissuade cloud providers from using those Microsoft technologies, Reeves says.
"If you're a new provider, are you going to use Hyper-V, or are you going to use .Net and offer that as a service and compete with Azure? Not likely," Reeves says. Microsoft is "providing the enabling technologies for cloud providers and selling against them at the same time."
Azure exited beta and went into general availability on Feb. 1 of this year. But Microsoft has been relatively quiet overall about the cloud service. "I have a list of questions to ask [Microsoft] about Azure," says Pund-IT analyst Charles King.
In addition to the cloud-based operating system and SQL database, Azure includes a content delivery network. King says he wants to know what other Azure services will be rolled out, and what kind of interest Azure is receiving from customers so far. While most big IT vendors are focusing on enterprises and service providers, King says Microsoft may be ideally positioned to market its cloud service to small-to-midsized businesses.
"Microsoft is the de-facto vendor of choice for most small businesses," King says. "I think small- and medium-sized businesses are in a position to really gain some interesting benefits from the cloud."
Reeves says Azure seems to be in flux, with Microsoft still "trying to figure out whether it's platform-as-a-service or infrastructure-as-a-service."
Cloud platforms allow developers to build and deploy Web applications without any internal hardware and software, while infrastructure services deliver raw computing and storage capacity to customers.
Microsoft still needs to show that Azure has real, live customers, define proper use cases and say "'this is what it's good for so they can position themselves in the market," Reeves says. In competing against Amazon, "It's not a question of technology. It's a question of their business model," he says.
A Microsoft spokesperson said the TechEd event "will focus on the cloud strategy for enterprise customers and developers," without revealing other details. With a topic as broad as cloud computing, that leaves open the possibility of several areas Microsoft may choose to focus on.
For example, Azure Senior Architect Hasan Alkhatib said last December that Microsoft was working on a new security structure for multi-tenant cloud environments, and private cloud software based on the same technology used in Azure.
Or, Microsoft could discuss its vision for using its System Center Virtual Machine Manager, Hyper-V and Windows Server together as the infrastructure for building private clouds, as well as how customers can create hybrid clouds that allow workloads to shift from internal data centers to external Windows-based cloud services.
Microsoft could also shed more light on Office Web Apps and BPOS (Business Productivity Online Standard Suite), the Web-based versions of its Microsoft Office software products. BPOS is already available, and the consumer-flavored Office Web Apps will go live on June 15. But Microsoft has still not said exactly when these Web-based tools will be upgraded to the 2010 versions of Office, SharePoint and Exchange. They currently run on the 2007 versions.
Microsoft's cloud strategy wouldn't be complete without a revamp of its licensing policies. Reeves says Microsoft has done a good job with its service provider licenses, which, for example, let customers run Windows and SQL Server on the Amazon cloud. But Microsoft has more work to do with service providers to ensure that customers feel comfortable running Windows in numerous types of cloud services, Reeves says.