505 Games -- the company known for creating brutal takes on football and teddy bears in the form of Backbreaker and Naughty Bear -- will apply their extreme approach to sports upon the world of mixed martial arts. Supremacy MMA will join EA MMA as the two companies show their fighting games to the world at E3 2010.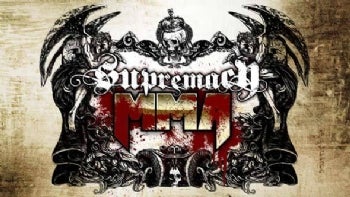 At the helm of Supremacy will be Kung Fu Factory, a development company consisting of team members from big name brawlers of recent years, including the first Ultimate Fighting Championship game for the Dreamcast, Rockstar Games' take on The Warriors, and last year's biggest fighting game, UFC 2009 Undisputed. While last month's UFC Undisputed 2010 and the Strikerforce-endorsed EA MMA have struck deals with professional mixed martial arts leagues, Supremacy MMA has yet align with a major MMA organization.
According to the announcement, Supremacy MMA will be shown behind closed doors at E3 2010. We shall do our best to find those doors and get on the other side of them.
This story, "New 'Supremacy MMA' Game To Battle with UFC: Undisputed and EA MMA" was originally published by GamePro.