PlayStation Plus: A Great Idea Bereft of Content
Page 2 of 3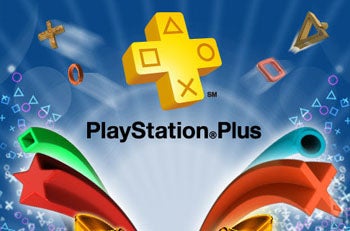 PlayStation Plus Troubles
Once you sign into the PlayStation Store, you'll spy the new PlayStation Plus rectangle stacked atop the old left-hand column harboring New Release, Games, and Demos. Click on it and you'll get a list of menu squares, some overlaid with yellow d-pad icons indicating content that now sits behind the PlayStation Plus subscriber pay-wall.
The first icon lets you subscribe to the service itself. Tapping it brings up two options: A $49.99 one year package (currently offering an additional three bonus months) or a less ardent $17.99 three-month alternative. Both offer full access to the full service, which includes full game trial versions (try before you buy), early access to demos and game purchases, and exclusive discounts and free games from the PlayStation Store.
I opted for the $50 annual subscription, at which point a disclaimer popped up warning that "automatic funding [would] be set to on," and that if my "wallet" didn't have enough funds when the automatic subscription came due, "it [would] be automatically funded from the credit card on record to cover the renewal cost."
Lucky me, when I went to confirm (with $0 in my wallet) I received the dreaded 80023102 error, which like most PS3 error codes told me absolutely nothing about how to solve the problem. A Google search turned up dozens of posts (like this one) from people unable to add funds to their wallets. I backed out of the Store to my account settings, and sure enough, my credit card information was out of date. Shame on me, but really--how hard would it be for Sony to offer a simple message saying as much at point of purchase?
Once I had that sorted, the service offered me the option to publish my purchase to Facebook. I typically ignore that stuff, since it's essentially unpaid advertising, but shrugged out an "okay," only to receive an error stating the service was unavailable and to check my PC account. It seems my Facebook account info was out of date too, as I'd recently changed the login information. Again, I was able to reason this out on my own, but it'd be helpful it Sony just said as much instead of trotting out elliptical error codes and vague messages.
Next: Behind the Paywall
Shop Tech Products at Amazon