Page 2 of 2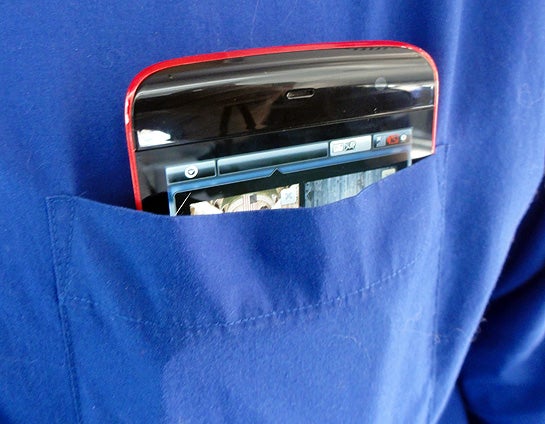 Looking at the Streak for the first time, my instinctive assumption was that it was too portly to put in a pocket, and therefore more like a notebook or iPad than an effortlessly portable smartphone. Not quite true. It fits in a shirt pocket, as long as you can live with it peering out from the top.
Is there room in the market for the Streak, which Dell says has been a hit in the UK? I think that depends in part on what consumers think it is, and whether they see it replacing an existing category of gadget. Dell isn't calling the Streak a smartphone, but it's hard to imagine anyone toting a smartphone and a Streak. Maybe there are folks who happily carry more phonelike non-smartphones who'd like the Streak. Or ones who like the idea of using the Web on a fairly sizable screen but think the iPad and netbooks are too cumbersome.
Or maybe there's a critical mass of people who are willing to make the Streak their only smartphone–and maybe even to take calls in public with this slablike behemoth pressed to their ears. (It'll also work with a Bluetooth headset.)
Are you intrigued at all?
This story, "Is Dell's Streak a Jumbo Smartphone or a Tiny Tablet?" was originally published by Technologizer.