Hands on with Apple's Lightning to 30-pin Adapters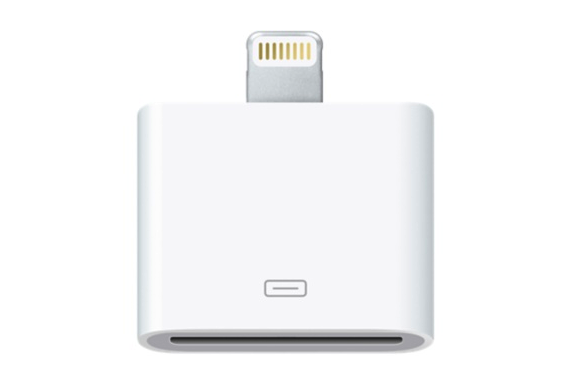 The changes to Maps in iOS 6 may have gotten the lion's share of negative coverage since the iPhone 5 debuted. But back on September 12, when the company announced the latest iPhone and iPod models, the harshest criticism was reserved for the Lightning connector, Apple's replacement for the venerable 30-pin dock connector.
The new plug has some clear benefits. Its size allows Apple to create thinner and smaller devices; its design means you can't insert the Lightning connector the wrong way; and Apple says it's much more durable than the older 30-pin connector. The problem, of course, is that none of the thousands of 30-pin accessories on the market—and in people's homes, cars, or offices—work with the Lightning connector.
The latest iPhone and iPods include a USB-to-Lightning-connector cable, but you don't get any sort of adapter for using the new devices with older accessories. For that, you'll need to turn to Apple's $29 Lightning to 30-pin Adapter or $39 Lightning to 30-pin Adapter (0.2 m), which is the cable version.