Amazon Web Services outage takes out popular websites again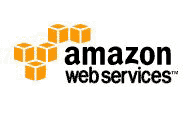 Just five months after storms took down Amazon-powered sites such as Instagram, Pinterest and Netflix, issues at Amazon's Northern Virginia datacenter gave Amazon Web Services customers fits on Monday.
The outage started around 2:11pm Eastern Time, and affects "a small number" of instances in Amazon Web Services's US-EAST-1 Region.
According to AWS' Service Help Dashboard, the Northern Virginia data center is experiencing "Degraded EBS performance in a single Availability Zone" that appeared to take down or severely degrade performance of sites including Reddit, Flipboard, Airbnb, and Github.
To be fair, Monday's downtime appears to be from actual issues with the servers themselves. June's disruption and an August 2011 incident at the same datacenter were due to power outages.
As of Monday night, Amazon said it restored normal performance to about half of the instances affected, although it did not say how long it would be before service was fully restored.
These downtime periods aren't just frustrating for companies providing the affected Web-based services; increasingly, it's becoming an issue for Internet users. A third of us now access a site that uses Amazon Web Services as its backend at least once a day, according to a recent DeepField Networks survey.

Amazon Shop buttons are programmatically attached to all reviews, regardless of products' final review scores. Our parent company, IDG, receives advertisement revenue for shopping activity generated by the links. Because the buttons are attached programmatically, they should not be interpreted as editorial endorsements.