Paintballs could stop an Earth-bound asteroid (and other things we didn't cover)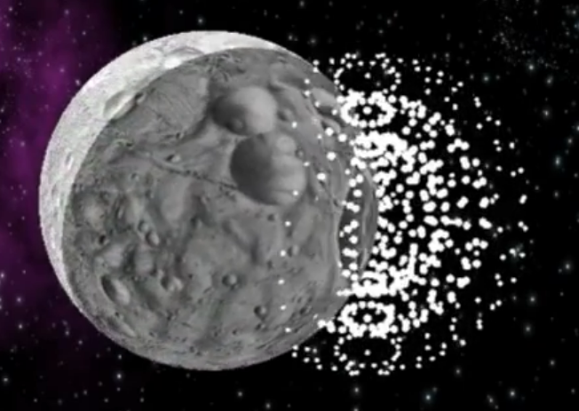 Wednesday is almost over, so it's time to get a glimpse of some cool and geeky things we didn't have the chance to cover. From a record you can draw yourself to a full-blast paintball assault on an asteroid, here is today's GeekBytes.
Although you don't see many vinyl records around these days, the way they work is still a stroke of pure genius. The Dyskograf, made by media artists Jesse Lucas, Erwan Raguenes and Yro, takes that idea to the next level with a paper-and-marker setup. With the Dyskograf, you get to draw your own lines on a circular piece of paper, which then gets turned into music with the help of a camera and a specialized app. It's a lot like music-making apps, only this time, it's for real! [via Avoka]
Remember designing your own cities from scratch back in the good old SimCity days? The concept is now coming to real life with a brand new city designed from scratch in China. The idea is to create a tiny self-sustainable city (0.5 square miles) that will house up 80,000 people ( arcologies, anyone?). According to the architects, the city will use 48 percent less energy and 58 percent less water than a conventional city of the same population. And to top it all off, residents won't have to walk more than 15 minutes to get anywhere. So, when do we get to move in?
What do you do when a large asteroid is en route to hit the earth? This was the topic of this year's U.N. competition, and one of the most original ideas came from an MIT graduate by the name of Sung Wook Paek. According to Paek, if an asteroid is totally white, the sheer force of the photons bouncing off it will divert it off course. But what if it's not totally white? Easy, launch a huge pile of paintballs its way! Throwing pellets at an approaching asteroid is not a new idea, but using paintballs to utilize the power of the sun? Now that's original! [via MIT News]
Get more GeekTech: Twitter - Facebook - RSS | Tip us off