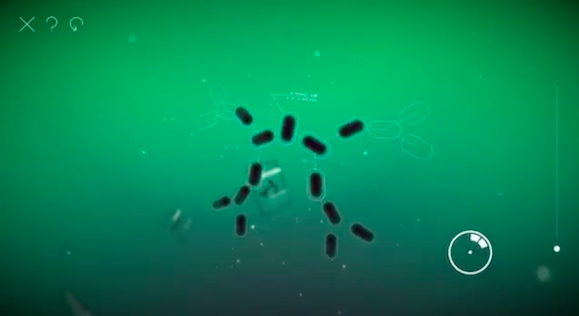 Happy Friday, GeekTechers! You know me; I'm always looking over my shoulder for the next extinction-level-event and I figured this Friday's GeekBytes should be no different. Let's take a look at how to build complex microbes via Sudoku, China's mystery apocalypse structure, what an attack on the US grid would be like, and the radioactive waters surrounding Fukushima.
If you aren't a germophobe, you should check out a game called Splice. It's out for Android via the Humble Bundle or in the Ubuntu App Store. Being a germophobe is the highest caliber myself, I can only speculate as to why someone would willfully try and build complex and probably deadly microbes, but the gameplay is supposed to be engaging and satisfyingly difficult.
For years, there's been talk about how susceptible the US power grid is to terrorist attack. The National Research Council has (finally) put out a report—written in 2007, no less—that illuminates the risks and dangers inherent in the national power grid's ancient infrastructure. Top on the list: cyber attack. After we've all seen the damage Sandy caused to the East Coast and the mess it's been to get power back up and running to some of those areas, a Stuxnet-type of attack on US power infrastructure could put much of the US in the dark, so to speak, according to the report. Scary stuff.
18 months after the earthquake that caused the triple meltdown at the plant, radiation levels remain abnormally high in the waters around the plant. Needless to say, the fishing industry along Japan's eastern side will probably be heavily affected by the pollution. You can't help but think of a real-life Godzilla rising out of the contaminated sea to show the people of Tokyo the folly of nuclear technology. I mean, that is exactly what Godzilla did.
Let's wrap up with something a little less depressing, shall we? What's up with China's giant LED-lit ring? Trolling the internet for signs of theRagnarok, I came across this Stargate looking ring sitting there as plain as day at the city of Fushun, China. It supposedly serves no purpose but to be an inspiration and look nice, but I think we all know what's really going on, here. I don't need to warn you about what comes out of wormholes in space-time, right? Good.
I hope we didn't depress you too much. If you survive the weekend, we'll catch you next week!
Get more GeekTech: Twitter - Facebook - RSS | Tip us off
This story, "Is China building an interdimensional portal? (and other things we didn't cover)" was originally published by TechHive.