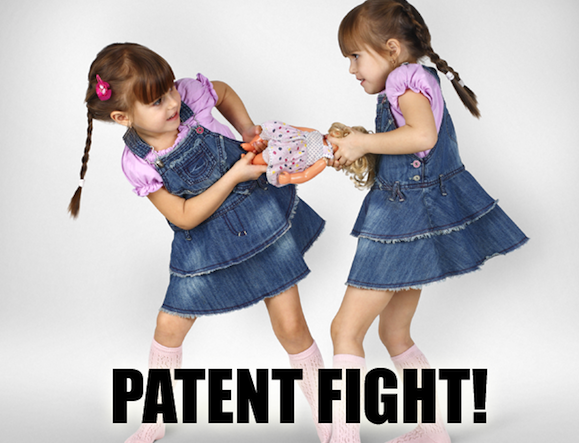 We've covered 3D printing here at GeekTech for quite a while, and so far the 3D printng scene has been left relatively unscathed by the patent wars that play out elsewhere in the tech world. Until now anyway.
As reported by Electronista, Formlabs—makers of the Form 1 3D printer—and Kickstarter are the targets of a patent lawsuit filed by 3D Systems, another producer of 3D printers. The lawsuit alleges that Formlabs infringed on a patent held by 3D Systems that relates to the stereolithography 3D-printing process—the process Formlabs uses in the Form 1 printer.
"Although Formlabs has publicly stated that certain patents have expired, 3D Systems believes the Form 1 3D printer infringes at least one of our patents, and we intend to enforce our patent rights," said 3D systems general counsel Andrew Johnson in a release. 
The Form 1 got a significant amount of funding via Kickstarter, and although Kickstarter itself wasn't directly involved in the creation of the Form 1, 3D Systems is targeting the crowdsourcing site because of a stipulation in its terms of service forbidding Kickstarter projects that infringe upon patents, according to Electronista.
The stereolithography process in play here is significantly different than the process used by most 3D printers that are out on the market today. The majority of consumer-lever 3D printers use a technique called extrustion, where the printer melts plastic, and lays the molten plastic down in layers to create a 3D object.
On the other hand, the stereolithography process, as our Kevin Lee put it, "uses a laser to cure liquid resin into microscopic layers." In the case of the Form 1, this allows it to make much more precise creations than a typical extrustion-based 3D printer.
With this in mind, while I'm no lawyer, it seems unlikely that extrusion-based 3D printers like the MakerBot Replicator line are in any danger of being impacted by this particular lawsuit. Still, here's hoping that 3D printing doesn't get caught up in a prolonged series of patent fights.
Like this? You might also enjoy...
Get more GeekTech: Twitter - Facebook - RSS | Tip us off
This story, "Kickstarter, 3D printer maker Formlabs get hit with a patent lawsuit" was originally published by TechHive.