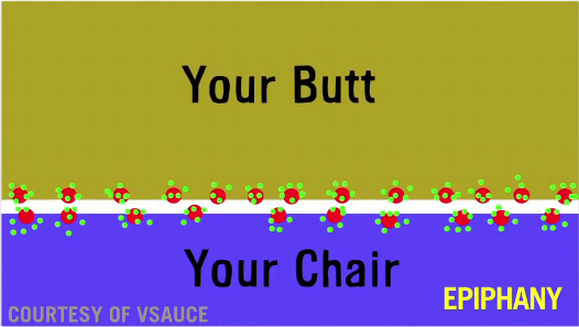 Are you into physics? Not so much? Regardless of your views on physics, you're going to find something interesting in today's installment of GeekBytes.
If you've ever taken a physics or chemistry course, you probably already know that electrons repel each other and can't really touch. And since we're all made of atoms (which contain electrons), as are chairs and other objects, does that mean we're not really touching them? Confusing, isn't it? This short Physics Minute video will bring it all together, but I'll spoil the bottom line for you right here: You're hovering over your chair! [via Gizmodo]
If you're into physics, but not that much, you probably know how important recycling is. And what's better to recycle than your fish's waste? If you've always dreamed of growing some herbs or flowers, the Home Aquaponics System can do the hard work for you by reusing dirty water from your fish tank. The plants get their nourishment from the fish waste, and the clean water returns to the tank for another round. This is also a great solution if you hate cleaning your fish tank, and let's face it, who likes doing that? [via Gizmag]
So you're not into physics at all? That's fine, because without any physics knowledge whatsoever, you can turn your iPad into the best thing since the video arcades in the 80s, with this foosball accessory + app. You place your first-, second-, or third-generation iPad on the foosball table, called Classic Match Foosball, and run the accompanying app. It comes complete with real plastic scorekeepers, and even charges your iPad while it's at it. For $100, this could be one holiday gift your loved one will never forget.
Get more GeekTech: Twitter - Facebook - RSS | Tip us off
This story, "Did you know you can't really touch anything? (and other things we didn't cover)" was originally published by TechHive.