Page 2 of 3
The Bad
Sluggish Interface: Despite the horsepower under the hood, the Droid X still fumbles. "Scrolling through the main menu wasn't always smooth and responsive. And oddly, whenever I swiped to unlock the phone, it stuttered a bit," reports PCWorld's Ginny Mies.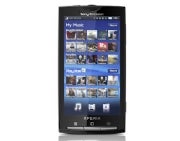 Weird Keyboard: The QWERTY keypad is apparently an issue too, as Slate's Tom Scocca attempted to write his review of the Droid X using the phone itself. The results are hilariously riddled with typos and nonsensical paragraphs.
Broken Screen: A small percentage of Droid X owners complained of a flickering and banding screen that made the phone unusable. However, Motorola and Verizon quickly acknowledged, addressed, and offered a solution to the problem.
Bricked if Hacked: Motorola doesn't want you modding, hacking or jail-breaking the Droid X. It built eFuse into the phone, which reportedly bricks the handset if you try to make alterations. As MobileCrunch points out, "Android is a platform that not only was founded on the idea of openness, but thrives because of it." Intentionally "sabotaging" a phone -- especially when you own it -- is counterintuitive to Android's philosophy. Because of the bricking, MobileCrunch gives the Droid X a "do not buy" rating.
Shipped with Android 2.1: Android 2.2 would've allowed the highly-capable phone to live up to its potential, but the Droid X shipped with Android 2.1. "It's unfortunate, however, that the X ships with Android 2.1, depriving it of the much-needed enhancements to performance and responsiveness that arrived in Android 2.2," says Ars Technica. Android 2.2 is expected to launch later this summer.
Ugly, Messy Software: Gizmodo burned the Droid X's software at the stake: "The software -- a discordant mélange of the not-so-fresh Android 2.1 and various bits of the Blur 'social networking' interface from Motorola's lower-end Android phones -- is the shudder-inducing poster child for the horrors that can occur when most hardware companies try to make software. It's ugly, scattershot, and confusing. It feels almost malicious."