America's most tech-friendly cities
Albert Filice, Leah Yamshon and Mike Homnick contributed to this feature. Special thanks to OpenSignal, Semiocast, Ookla and the U.S. Census Bureau for contributing data and expertise to this feature.
What makes a "tech-savvy" or "tech-friendly" city? It may be a combination of public and private amenities that are available to those people who spend a significant amount of their time online, whether they're at home or out and about. It could also mean the availability of such services at prices that don't make it difficult to live the digital lifestyle. A tech-savvy city might be one where a significant part of the local economy is driven by information technology or by the production of the machines that allow people to create or access information.
TechHive developed a set of ten measurements to reveal the extent to which the country's largest cities possess those tech-friendly traits, or, put a different way, to show which cities are the most and least hospitable places to live for the tech-inclined.
Specifically, we looked at the number of IT jobs, the computer sciences graduate programs in the area, the availability of public Wi-Fi, the speed of 3G and 4G cellular services, the number of LTE wireless services to choose from, the speed and cost of home broadband service, the number of tweets that originate from each city, and the availability of city-government apps. (More about each of these measurements below.)
The most tech-friendly cities
After we had gathered and crunched all the numbers, San Jose/Silicon Valley, Atlanta, and Boston emerged as the most tech-friendly and tech-savvy cities in the land. The winner, San Jose/Silicon Valley, is not so surprising, since that Northern California area has long been considered ground zero for the computer industry. As such, personal technology is a deeply ingrained part of the local culture.
San Jose and the surrounding cities of Cupertino, Mountain View, Palo Alto, Santa Clara, and Sunnyvale have by far the largest proportion of computer pros of any place in the country. More than 52,000 IT jobs—or about 3.7 of them for every 100 residents—are based in the area. That number put San Jose/Silicon Valley well ahead of the city with the second-highest IT jobs per capita, Seattle, which has about 2.5 IT jobs for every 100 residents.
Atlanta made a surprisingly strong showing in our ranking, in part because of the speed of its 3G wireless service. The service available in the city clocked an average speed of 2.11 megabits per second, edging out San Jose/Silicon Valley by 0.01 mbps, or about 10 kilobits per second. The 4G wireless service in Atlanta isn't bad either, averaging about 11.6 mbps from four competing wireless carriers.
Atlanta's number two ranking was also driven by its residents' penchant for communicating in short 140-character blasts, otherwise known as tweeting. Paris-based research house Semiocast looked at an estimated 26 percent of total tweets (the ones that could be linked to a specific place) originating from the largest U.S. cities, and found that Atlanta was generating an average 1.5 percent of all tweets originating from large cities. That percentage may not sound like a lot; but when you look at it in relation to Atlanta's modest population, you end up with a very high tweet-to-population ratio. Only Miami has more tweets per capita than Atlanta.
Third-place winner Boston is also somewhat tweet-happy. Bostonians generated only about 1.3 percent of the tweets originating from U.S. cities, but that equates to a tweets-per-capita number among the highest of any city we measured. Boston also rose in rank thanks to the high number of computer sciences masters programs available at the many universities in the area. We found 21 such programs, four more than in New York, which is a much bigger place.
New York came in sixth, just behind San Francisco, in our rankings. The Big Apple is home to a lot of IT jobs, more than in any other city, but after factoring in the huge population, we could clearly see that New York has far fewer IT jobs per capita than San Jose and Silicon Valley.
New Yorkers also reported impressive home broadband speeds of more than 17 mbps, putting New York above the 90th percentile of all the cities we studied. But those residents pay a lot for that broadband—almost $10 per megabit per second. Only people in Denver paid more.
It's not terribly surprising that San Francisco has fewer IT jobs per capita (1.9 per every 100 residents) than San Jose/Silicon Valley. But it is a little surprising that the City by the Bay has fewer IT jobs per capita than Seattle (2.5 per 100 residents). The latter city's advantage might have something to do with the Microsoft jobs in the area. San Francisco, however, proved to have a few more jobs per capita than Austin, Texas, and Raleigh, North Carolina.
Also interesting is the finding that San Francisco—considered to be one of the most tech-savvy cities in the country—has lackluster wireless broadband speeds. Based on speed test data from OpenSignal, San Francisco's average 3G speed is about 1.75 mbps, putting it well down the rankings for that measurement. The average 4G data speed isn't very impressive either, clocking in at just a bit higher than 11 mbps. And across the Bay Bridge in Oakland, we found the lowest 4G wireless speeds of any city in our study: 7.70 mbps. That's less than half the average throughput we saw in cities such as Indianapolis, which reported an average 4G download speed higher than 15 mbps.
San Jose/Silicon Valley, Atlanta, Boston are America's most 'tech-friendly' cities
CITY
WI-FI
SOCIAL
EMPLOYMENT
GOVT
HOME BROADBAND
WIRELESS BROADBAND
Public Wi-Fi hotspots per 100 people
Daily tweets per 100 people
IT jobs per 100 people
IT graduate programs
City apps
Average download speed (mbps)
Cost per mbps
3G average download speed (mbps)
4G average download speed (mbps)
LTE services
1
San Jose/Silicon Valley, California
4.1
288
3.7
8
17
16.0
$5.93
2.1
10.2
3
2
Atlanta
3.0
446
1.0
1
0
15.7
$3.52
2.1
11.6
4
3
Boston
2.7
208
1.0
21
5
14.6
$6.04
1.9
8.6
2
4
Minneapolis
3.2
92
1.3
3
1
14.6
$3.48
1.4
n/a
2
5
San Francisco
2.7
152
1.9
6
1
12.6
$4.78
1.7
11.1
3
6
New York
1.3
85
0.6
17
10
17.3
$9.70
1.8
10.5
3
7
Austin, Texas
2.2
100
1.8
1
1
14.7
$3.98
1.9
9.5
3
8
Seattle
2.4
119
2.5
6
0
16.3
$4.53
1.8
9.4
2
9
Miami
1.4
500
0.2
4
1
15.6
$3.92
1.5
n/a
3
10
Dallas
4.1
108
0.6
8
0
11.1
$3.66
1.3
10.5
4
11
Raleigh, North Carolina
2.2
69
1.6
2
0
13.4
$3.51
1.7
11.3
2
12
Portland, Oregon
2.0
77
1.1
2
1
15.2
$9.14
1.7
14.7
2
13
Philadelphia
1.1
85
0.4
8
1
17.4
$4.50
1.4
10.3
4
14
Denver
1.8
65
1.0
9
1
15.0
$9.83
1.9
11.3
2
15
Nashville
1.9
88
0.6
0
1
16.8
$3.42
1.1
13.0
2
16
San Antonio
1.8
50
0.5
2
1
13.2
$4.60
1.3
11.4
4
17
Baltimore
1.4
107
0.6
9
1
13.0
$7.08
1.2
10.9
4
18
Houston
1.7
92
0.5
3
0
12.0
$3.56
1.2
11.1
4
19
Columbus, Ohio
2.0
77
1.1
0
1
13.3
$4.53
1.8
11.1
2
20
San Diego
1.0
54
1.4
2
1
13.7
$4.31
1.4
12.0
2
The least tech-friendly cities
What's clear is that many cities in the United States still have a long way to go toward becoming "tech-friendly." Web connections in many cities are too often scarce, slow, or overpriced. And city governments typically provide little in the way of apps or online services to make conducting business with the city (filing paperwork, reporting potholes, and the like) easier.
Many of the least tech-friendly cities in our study simply have been unable to attract technology product and services companies. In contrast, the most tech-friendly cities in the United States can point to tech and information services as a major part of their economies, and a tech-friendly culture follows.
Case in point: El Paso, Texas, has almost no tech or IT jobs, according to the Census Bureau, and the measurements in our survey point to a city where technology is simply not a big part of the culture. If there is a demand for Wi-Fi service in the streets and coffee shops of El Paso, for example, it isn't being met: The city has less than one public hotspot for every 100 residents, the lowest availability rate we saw in our study. The home broadband service offered in El Paso averages about 10 mbps, a score that earned it a second-to-last ranking (behind Oakland, California) in that measurement.
Fresno, California, takes the honor of being almost the least tech-friendly U.S. city. Fresno, which tied with El Paso for the lowest number of public Wi-Fi hotspots, has only two IT jobs per 1000 people, and we could find no evidence of local-government apps at the city's website.
El Paso, Fresno, Memphis rate as the least 'tech-friendly' U.S. cities
CITY
WI-FI
SOCIAL
EMPLOYMENT
GOVT
HOME BROADBAND
WIRELESS BROADBAND
Public Wi-Fi hotspots per 100 people
Daily tweets per 100 people
IT jobs per 100 people
IT graduate programs
City apps
Average download speed (mbps)
Cost per mbps
3G average download speed (mbps)
4G average download speed (mbps)
LTE services
1
El Paso, Texas
0.8
23
0.2
0
0
10.2
$6.91
1.0
9.6
2
2
Fresno, California
0.8
35
0.2
1
0
13.7
$5.90
1.2
n/a
1
3
Memphis
1.1
73
0.3
0
0
14.4
$7.38
1.1
10.3
2
4
Oklahoma City
1.3
27
0.5
0
0
13.7
$5.08
1.0
10.5
2
5
Mesa, Arizona
0.9
n/a
0.6
0
1
14.6
$4.61
1.2
9.3
0
6
Tulsa
1.5
35
0.4
2
0
12.3
$7.25
1.3
n/a
2
7
Milwaukee
1.1
69
0.5
3
0
12.6
$5.14
1.0
10.1
2
8
Arlington, Virginia
0.9
69
0.6
0
1
11.1
$6.18
1.6
n/a
0
9
Long Beach, California
0.8
38
0.4
1
1
20.3
$4.82
1.1
8.2
0
10
Omaha
1.6
54
0.9
1
0
12.7
$4.26
0.7
n/a
2
Next page: The measurements defined, and more results
The measurements defined
Wired broadband service, average speed
One of the main indications that a city is tech-friendly (or not) is the speed of the Internet service that is available to the citizens there. Seattle-based Ookla operates the Speedtest.net website, which allows people to test the speed of the wired broadband connection they get from their cable, telephone, or satellite company. Ookla provided TechHive with the average wired download speed for the country's largest cities. More specifically, the scores represent the mean download speed in megabits per second for all services offered in a specific city over the past 30 days of measurements.
Wired broadband, cost per megabit of speed
Fast Internet service is important to the tech-savvy citizen; but in a truly tech-friendly city, such speedy connections are reasonably priced. Using the estimated monthly costs of the Internet services offered in a specific city, Ookla calculates the cost of every megabit per second of speed that users typically see at home throughout the month, and then produces a median cost for that speed. In Nashville, for instance, the per-megabit median cost of service is $3.42, so the median cost for a 12-mbps connection in that city would be roughly $41 per month.
Wi-Fi service, number of hotspots per capita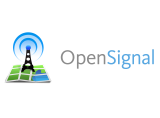 Ideally, the demand for Wi-Fi service in a given place grows relative to the number of residents who want to use mobile devices such as smartphones and tablets while they're away from home. San Francisco-based OpenSignal offers a popular mobile speed test app in the Apple App Store that can identify Wi-Fi access points when users run speed tests while connected. For this ranking, OpenSignal provided TechHive with the number of Wi-Fi hotspots per 100 people in the country's 50 largest cities.
Minneapolis has the most open Wi-Fi networks
CITY
Unsecured hotspots
per 100 people
Percentage of
total hotspots
MOST UNSECURED WI-FI NETWORKS
Minneapolis
3.2
19.4%
Atlanta
3.0
14.1%
Washington, D.C.
2.9
12.6%
Boston
2.7
13.1%
San Francisco
2.7
9.0%
FEWEST UNSECURED WI-FI NETWORKS
El Paso, Texas
0.75
11.4%
Long Beach, California
0.76
7.5%
Detroit
0.84
13.2%
Fresno, California
0.84
11.9%
Fort Worth, Texas
0.89
9.5%
Wireless Internet, aggregate download speed
The wireless networks in places such as New York and San Francisco have seen stress in recent years because of the high number of people who rely on cellular service to connect their smartphones, tablets, and laptops to the Web. To accommodate that demand, wireless carriers have generally added cell towers, combined spectrum bands, and upgraded network technology to increase capacity and pump up throughput speeds. But not all cellular markets are created equal—wireless carriers seem willing to invest in their networks in some cities, while ignoring others. This disparity is clearly reflected in the speed data that OpenSignal provided for this study.
Portland boasts the fastest 3G/4G wireless combo
CITY
Average download speed (mbps)
3G
4G
FASTEST
Portland, Oregon
1.7
14.7
Atlanta
2.1
11.6
Indianapolis
1.0
15.6
Jacksonville, Florida
1.9
11.9
Denver
1.9
11.3
SLOWEST
Omaha
0.7
n/a
Cleveland
0.8
n/a
Fresno, California
1.2
n/a
Tulsa
1.3
n/a
Minneapolis
1.4
n/a
Wireless Internet, LTE service availability
Because demand for mobile Internet service has been skyrocketing, wireless carriers have been converting to a new cellular technology called LTE (Long Term Evolution) over the past few years. This type of service is generally about ten times faster than the old 3G service, but not all carriers offer it in all cities yet—far from it. In tech-savvy markets such as New York and San Francisco, you're sure to find all the major wireless carriers offering the service, and sometimes you can get it from a regional carrier such as MetroPCS.
This is a good thing. In a truly tech-friendly market, numerous service providers should compete for the business of well-informed tech consumers. This competition, in theory, would push down prices and drive up speeds. We studied the lists of cities where the carriers say they offer LTE, and gave points to the cities where the competition to provide 4G service is greatest.
People, computer and IT jobs
These days, computer and information technology jobs account for a larger share of the total workforce than ever before, and that share is growing rapidly. This trend will continue throughout the century as our economy transforms from a materials-and-manufacturing-based system to an information-based one.
Of course, places such as Silicon Valley in California and Research Triangle near Raleigh, North Carolina, have a far greater percentage of these sorts of jobs than other places do. We used the most recent U.S. Census data to find out how many IT and computer-related jobs exist in each of the largest U.S. cities. We used a narrow definition of IT jobs, and then worked out a conservative estimate of tech jobs per capita in each city.
Social activity, tweet volume

The tech-savvy have always been fascinated with their devices, but in the age of Twitter and Facebook, they've become a lot more social, at least in the virtual world. That's why it's a reasonably safe assumption that people in the most tech-savvy cities will tweet the most. To measure this activity, we turned to Paris-based Semiocast, which monitors the volume of location-tagged public tweets from all over the world.
For our ranking, the company looked at the volume of tweets coming from the largest U.S. cities every day from December 1 through December 9, and then created an average number of daily tweets for each city. Since only about a fourth of the tweets Semiocast monitored could be related with a city of origin, we extrapolated that number to derive a realistic estimate of total tweets, location-tagged or not.
Towns that tweet: Miami and Atlanta
| CITY | Daily (location-tagged) tweets per 100 people |
| --- | --- |
| Miami | 500 |
| Atlanta | 446 |
| Washington, D.C. | 287 |
| Boston | 208 |
| San Francisco | 152 |
City-government apps
Some cities around the country have begun developing apps as a way of engaging and communicating with their citizens. In such apps, residents can do everything from reporting a pothole to finding parking to paying a parking ticket. We looked at the city websites of some 50 U.S. cities, and visited the Android and Apple app stores, to find out which cities have been most progressive in engaging residents via apps.
In many cases, the city does not develop an app itself, but rather provides third-party app makers access to city data. The city sometimes evaluates the third-party apps and recommends the ones it approves of at the city website. But more and more cities have taken an active role, building or sponsoring their own apps, and gaining a greater level of quality control.
The most common apps we saw in our study were 311-style apps. Such apps are usually multipurpose, providing information and guidance to people who need city services, or facilitating the reporting of problems such as potholes or burned-out street lights. Some 311 apps allow users to snap a picture with the camera on a mobile device, and then upload it to the city's server for inclusion in a problem report.
More data needed
We aren't suggesting that the ten measurements we used in this study paint the whole picture of the tech-friendly city. The truth is that for other possible measurements—such as whether a city offers a parking app, or whether the city provides its own wireless network, or whether the city's airport offers paperless travel—the data has simply not been collected on large numbers of cities.
In addition, our definition of the tech-savvy or tech-friendly city might not be the same as yours. You may have a completely different set of variables that you use to grade a city on its tech-savviness. Do you consider your own city to be a tech-friendly place? What does your city offer that makes it so? Tell us in the comments!
For comprehensive coverage of the Android ecosystem, visit Greenbot.com.