Page 2 of 2
The measurements defined
Wired broadband service, average speed
One of the main indications that a city is tech-friendly (or not) is the speed of the Internet service that is available to the citizens there. Seattle-based Ookla operates the Speedtest.net website, which allows people to test the speed of the wired broadband connection they get from their cable, telephone, or satellite company. Ookla provided TechHive with the average wired download speed for the country's largest cities. More specifically, the scores represent the mean download speed in megabits per second for all services offered in a specific city over the past 30 days of measurements.
Wired broadband, cost per megabit of speed
Fast Internet service is important to the tech-savvy citizen; but in a truly tech-friendly city, such speedy connections are reasonably priced. Using the estimated monthly costs of the Internet services offered in a specific city, Ookla calculates the cost of every megabit per second of speed that users typically see at home throughout the month, and then produces a median cost for that speed. In Nashville, for instance, the per-megabit median cost of service is $3.42, so the median cost for a 12-mbps connection in that city would be roughly $41 per month.
Wi-Fi service, number of hotspots per capita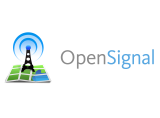 Ideally, the demand for Wi-Fi service in a given place grows relative to the number of residents who want to use mobile devices such as smartphones and tablets while they're away from home. San Francisco-based OpenSignal offers a popular mobile speed test app in the Apple App Store that can identify Wi-Fi access points when users run speed tests while connected. For this ranking, OpenSignal provided TechHive with the number of Wi-Fi hotspots per 100 people in the country's 50 largest cities.
Minneapolis has the most open Wi-Fi networks
CITY
Unsecured hotspots
per 100 people
Percentage of
total hotspots
MOST UNSECURED WI-FI NETWORKS
Minneapolis
3.2
19.4%
Atlanta
3.0
14.1%
Washington, D.C.
2.9
12.6%
Boston
2.7
13.1%
San Francisco
2.7
9.0%
FEWEST UNSECURED WI-FI NETWORKS
El Paso, Texas
0.75
11.4%
Long Beach, California
0.76
7.5%
Detroit
0.84
13.2%
Fresno, California
0.84
11.9%
Fort Worth, Texas
0.89
9.5%
Wireless Internet, aggregate download speed
The wireless networks in places such as New York and San Francisco have seen stress in recent years because of the high number of people who rely on cellular service to connect their smartphones, tablets, and laptops to the Web. To accommodate that demand, wireless carriers have generally added cell towers, combined spectrum bands, and upgraded network technology to increase capacity and pump up throughput speeds. But not all cellular markets are created equal—wireless carriers seem willing to invest in their networks in some cities, while ignoring others. This disparity is clearly reflected in the speed data that OpenSignal provided for this study.
Portland boasts the fastest 3G/4G wireless combo
CITY
Average download speed (mbps)
3G
4G
FASTEST
Portland, Oregon
1.7
14.7
Atlanta
2.1
11.6
Indianapolis
1.0
15.6
Jacksonville, Florida
1.9
11.9
Denver
1.9
11.3
SLOWEST
Omaha
0.7
n/a
Cleveland
0.8
n/a
Fresno, California
1.2
n/a
Tulsa
1.3
n/a
Minneapolis
1.4
n/a
Wireless Internet, LTE service availability
Because demand for mobile Internet service has been skyrocketing, wireless carriers have been converting to a new cellular technology called LTE (Long Term Evolution) over the past few years. This type of service is generally about ten times faster than the old 3G service, but not all carriers offer it in all cities yet—far from it. In tech-savvy markets such as New York and San Francisco, you're sure to find all the major wireless carriers offering the service, and sometimes you can get it from a regional carrier such as MetroPCS.
This is a good thing. In a truly tech-friendly market, numerous service providers should compete for the business of well-informed tech consumers. This competition, in theory, would push down prices and drive up speeds. We studied the lists of cities where the carriers say they offer LTE, and gave points to the cities where the competition to provide 4G service is greatest.
People, computer and IT jobs
These days, computer and information technology jobs account for a larger share of the total workforce than ever before, and that share is growing rapidly. This trend will continue throughout the century as our economy transforms from a materials-and-manufacturing-based system to an information-based one.
Of course, places such as Silicon Valley in California and Research Triangle near Raleigh, North Carolina, have a far greater percentage of these sorts of jobs than other places do. We used the most recent U.S. Census data to find out how many IT and computer-related jobs exist in each of the largest U.S. cities. We used a narrow definition of IT jobs, and then worked out a conservative estimate of tech jobs per capita in each city.
Social activity, tweet volume

The tech-savvy have always been fascinated with their devices, but in the age of Twitter and Facebook, they've become a lot more social, at least in the virtual world. That's why it's a reasonably safe assumption that people in the most tech-savvy cities will tweet the most. To measure this activity, we turned to Paris-based Semiocast, which monitors the volume of location-tagged public tweets from all over the world.
For our ranking, the company looked at the volume of tweets coming from the largest U.S. cities every day from December 1 through December 9, and then created an average number of daily tweets for each city. Since only about a fourth of the tweets Semiocast monitored could be related with a city of origin, we extrapolated that number to derive a realistic estimate of total tweets, location-tagged or not.
Towns that tweet: Miami and Atlanta
| CITY | Daily (location-tagged) tweets per 100 people |
| --- | --- |
| Miami | 500 |
| Atlanta | 446 |
| Washington, D.C. | 287 |
| Boston | 208 |
| San Francisco | 152 |
City-government apps
Some cities around the country have begun developing apps as a way of engaging and communicating with their citizens. In such apps, residents can do everything from reporting a pothole to finding parking to paying a parking ticket. We looked at the city websites of some 50 U.S. cities, and visited the Android and Apple app stores, to find out which cities have been most progressive in engaging residents via apps.
In many cases, the city does not develop an app itself, but rather provides third-party app makers access to city data. The city sometimes evaluates the third-party apps and recommends the ones it approves of at the city website. But more and more cities have taken an active role, building or sponsoring their own apps, and gaining a greater level of quality control.
The most common apps we saw in our study were 311-style apps. Such apps are usually multipurpose, providing information and guidance to people who need city services, or facilitating the reporting of problems such as potholes or burned-out street lights. Some 311 apps allow users to snap a picture with the camera on a mobile device, and then upload it to the city's server for inclusion in a problem report.
More data needed
We aren't suggesting that the ten measurements we used in this study paint the whole picture of the tech-friendly city. The truth is that for other possible measurements—such as whether a city offers a parking app, or whether the city provides its own wireless network, or whether the city's airport offers paperless travel—the data has simply not been collected on large numbers of cities.
In addition, our definition of the tech-savvy or tech-friendly city might not be the same as yours. You may have a completely different set of variables that you use to grade a city on its tech-savviness. Do you consider your own city to be a tech-friendly place? What does your city offer that makes it so? Tell us in the comments!
This story, "America's most tech-friendly cities" was originally published by TechHive.