French court orders Twitter to identify racist tweeters
A French court has ordered Twitter to hand over any data that could help authorities there identify people who posted racist and anti-Semitic tweets on its website.
The case, decided January 24 in the 17th Chamber of the Paris Criminal Court, stems from a complaint filed in October by the Union of French Jewish Students. The group acted after an uptick in anti-Semitic remarks were posted to Twitter under the hashtag #agoodjew.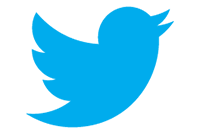 The student group wanted Twitter to remove the tweets and to adopt a new system for responding to hateful messages. "We ask Twitter to take responsibility," UEJF president Jonathan Hayoun said prior to the ruling.
But the court's decision went further, requiring Twitter to turn over any data that could identify those who posted the tweets. Twitter's French site must also provide an easy way for users to flag tweets deemed illegal under French law, including racist and hateful messages.
Most of the #agoodjew tweets have since been removed by Twitter.
Hayoun called the court's order an "historic decision." "It reminds the victims of racism and anti-Semitism that they're not alone, and that the French law that defends them must apply everywhere; there should be no exception for Twitter," he said in a statement (in French).
Caution urged
But John Simpson, a consumer advocate with Consumer Watchdog, said Twitter should resist turning over the data to the extent that it can. "I fear, however, that under French law Twitter ultimately will have to release the information," he said.

"Twitter can avail itself of appeals processes, but ultimately Twitter must obey the rule of law of sovereign nations, if they want to continue to operate in that country," echoed analyst Scott Cleland, president at Precursor, a consultancy in McLean, Virginia.

Twitter did not immediately respond to a request for comment.

It isn't the first time Twitter has had to walk a line between freedom of speech and laws that restrict hate speech. In October it blocked the account of an extreme right-wing group in Germany following a government order. That followed a new policy enacted at Twitter intended to recognize that different countries have different laws and ideas about freedom of speech.

The French court's order comes in the same week that Google released its biannual Transparency Report showing that government requests for user data have increased by more than 70 percent since 2009.

Zach Miners covers social networking, search and general technology news for IDG News Service. Follow Zach on Twitter at @zachminers. Zach's e-mail address is zach_miners@idg.com