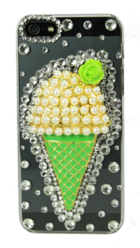 A new service is offering smartphone users the chance to swap their smartphone case nearly as often as their wardrobe.
RentaCase.com customers can trade handset cases by mail as often as they'd like. The company describes its service as the "Netflix of cell phone cases," using a similar premise to the DVD-by-mail service.
Pricing for yearly subscriptions start around the cost of one good quality smartphone case. The service is initially restricted to the iPhone 4, iPhone 4S, iPhone 5, and Samsung Galaxy S III.
We haven't yet tested this new service, but it sounds intriguing. Here are the basics.
[RELATED: iPhone 5 case review: Four kickstand cases for hands-free viewing]
Memberships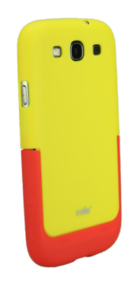 RentaCase offers three tiers of annual membership: Standard ($40), Premium ($70), and Deluxe ($100). The biggest difference between the plans is the quality of cases. Standard subscribers get a selection of cases made from silicone, plastic, faux fur, and faux leather. Premium users get rubberized plastic, leather, 3D graphics, and any cases from the standard plan. Deluxe subscribers get leather, crystals, natural wood, and all standard and deluxe cases. Subscribers can swap cases by mail as many times as desired per month, except for deluxe subscribers. RentaCase ships only two cases from the deluxe tier each month, but deluxe subscribers can swap for standard and premium cases an unlimited number of times in a 30-day period.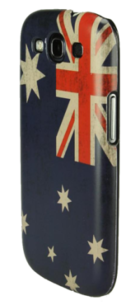 An extra $15 per year entitles a subscriber to keep two cases per month from the selection within any tier of the subscription plan.
After signing up, subscribers create a wishlist, similar to a Netflix queue, of all the cases they want to try out. RentaCase ships the two cases in the list, and whenever a subscriber returns a case, RentaCase drops the next wishlist choice in the mail.
In a quick overview of the service's case selection, it seems the more expensive your plan, the fewer cases available at that tier (but of course higher tiers can still pick from the lower tier selection). Samsung Galaxy S III users, for example, will currently find about eight cases in the deluxe tier out of a possible 48 choices. Apple iPhone 5 users don't fare much better, with about 12 out of 96 choices in the deluxe category. RentaCase says it adds new cases every week.
In a promotional video, RentaCase says it will always ship subscribers a new case from their individual wishlists, and it will never be a used case. The video also says subscribers aren't responsible for normal wear and tear on cases, but the service's FAQ warns that subscribers are charged $10 to $20 for lost or damaged cases.
No name brands
RentaCase says it can offer its low prices because it cuts out the middleman (retailers) to get the lowest prices possible. Considering that most smartphone cases worth buying start around $35, despite the fact that they're little more than molded plastic or rubber, maybe RentaCase's strategy isn't all that strange. That being said, remember we have yet to try out this service to see what it's like and if there are any hidden gotchas.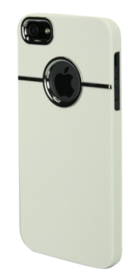 RentaCase doesn't appear to be selling what one might consider "name brand" cases such as Belkin, Incase, or Speck. Instead, RentaCase says its cases are "of the highest quality--crafted on the same production lines as the $30 cases you see in malls." Translation: it's not clear how durable these cases are and you probably won't find these products at your local Apple store or Best Buy.
[RELATED: Buying Guide: iPhone 5 cases]
That said, RentaCase offers all the standard case styles you might find at local retailers such as the imitation cassette tape or Nintendo Game Boy case, plaid cases, heavy rubber cases, and cases encrusted with a ridiculous number of fake jewels and beads.
So if designer brands aren't a necessity and you like to change cases long before they wear out, then RentaCase may be worth a trial.
This story, "RentaCase tries the Netflix model on smartphone cases" was originally published by TechHive.