Page 2 of 2
Use third-party software to create a VPN server
If you'd like to create a VPN between multiple computers to share files and network resources without having to configure your router or to dedicate a PC to act as the VPN server, consider using third-party VPN software. Comodo Unite, Gbridge, and TeamViewer are all decent, reliable, and (most important) free.
You can also use LogMeIn Hamachi for free with five or fewer users, but it's good enough that if you have more than five PCs you want to link up securely—say, as part of your small-but-growing business—you should consider paying for the full service.
Go whole hog with your own VPN router
If you want to get your hands dirty while providing robust remote access to an entire network, or if you wish to create site-to-site connections, try setting up a router on your network with a VPN server and client. If you're working on a budget, the cheapest way to set up your own dedicated VPN router is to upload aftermarket firmware that enables VPN functionality, such as DD-WRT or Tomato, to an inexpensive consumer-level router.
You can also purchase a specially designed router (commonly called a VPN router) with a VPN server built in, such as the ZyXel ZyWall 802.11n Wireless Internet Security Gigabit Firewall (USG20W), Cisco Wireless Network Security Firewall Router (RV220W), or Netgear ProSecure UTM Firewall with Wireless N (UTM9S).
When you're choosing a VPN router and third-party router firmware, make sure they support the VPN networking protocol you need for your devices. In addition, check the VPN router to verify how many simultaneous VPN users it supports.
Let a third-party VPN provider worry about it
If you merely want VPN access to cloak your Internet traffic while you're using public Wi-Fi or another untrusted network, or to access regionally restricted sites, the simplest solution is to use a hosted VPN provider. Hotspot Shield is my favorite, as it offers both free and paid VPN services for Windows, Mac, iOS, and Android.
NordVPN, HotSpotVPN, StrongVPN, and WiTopia are other paid services that claim faster network speeds, greater ease-of-use and other benefits.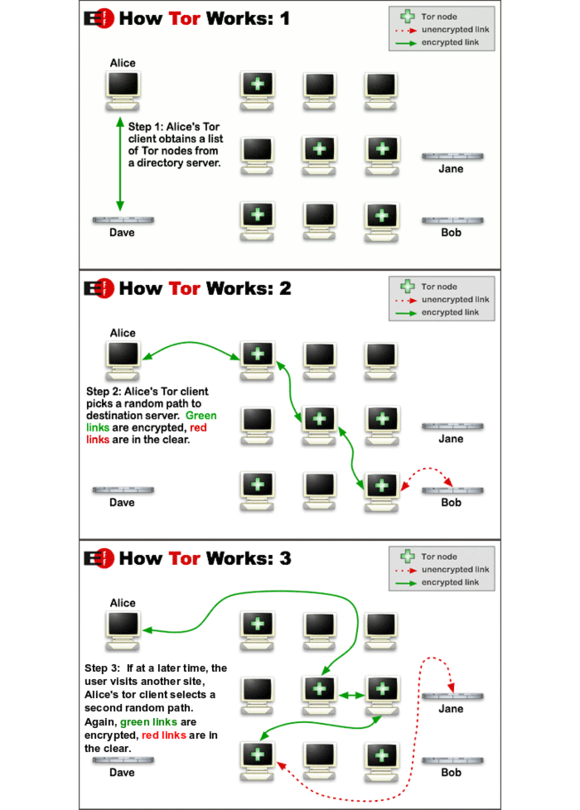 If you want to keep your browsing activity anonymous but can't spare the cash for a paid VPN, check out the Onion Router, a network of servers that can anonymize your Internet traffic for free. Visit the TOR website and download the latest browser bundle, and then start browsing with the TOR extensions enabled. The software will encrypt your connection to the TOR server before routing your Internet traffic through a randomized series of servers across the globe, slowing your browsing speed but cloaking your online activity from prying eyes.
No matter how you choose to go about it, start using a VPN today. It takes a bit of work up front, but spending the time to get on a VPN is one of the smartest, simplest steps you can take toward making your online activities more secure.