Page 2 of 3
If only they would still be real on April 2
The April Fools tradition also includes a number of would-be toys and gadgets. Some would be amazing to own if only they were real, while others are probably best left to imagination land.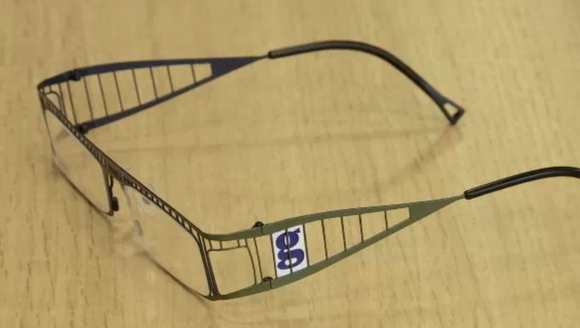 Jumping on the Google Glass bandwagon, the British newspaper The Guardian has just revealed its Guardian Goggles, a snazzy pair of augmented reality headwear that will "beam its journalism directly into the wearer's visual field." Now users can get The Guardian anywhere, hands-free.
Carry your Apple Newton in style
In a bid to stay relevant, tech apparel manufacturer Hex has created a fashion-forward bag specifically tailored to carry the hottest digital must-have: the Apple Newton. With the HEX Cross Body, you can bring your Newton's advanced functionality such as "contacts and notes" wherever you go.
Hex has announced a contest with a grand prize of an actual Apple Newton and Apple Fax Modem along with a signature Hex Bag (official rules here). I have been assured by Hex's PR person that while the Newton bag may not be completely real, this contest and its grand prize is a 100 percent real thing.
Toaster.io: Bringing social to toast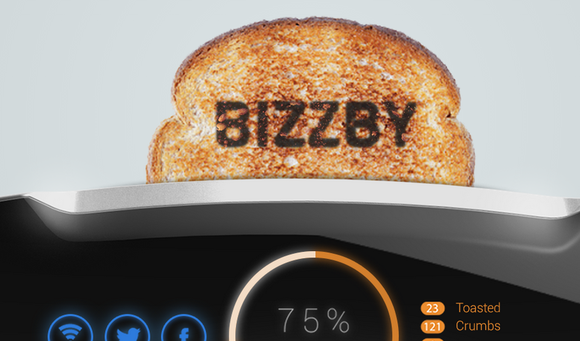 If you're like most people, you find that your toast isn't nearly social enough. That's why the good people at Bizzby created Toaster.io, a toaster for the modern age. Toaster.io uses advanced technology to make toast as safe as possible while also adding the capability to let your social circles know all about your toasting activities.
As gaming gets becomes immersive, it was a natural fit that Toshiba would unleash its Kinect-like Toshibasphere. However, unlike the Xbox's controller-free gaming device, the Toshibasphere will offer titles like "Patriarch 2013," "Contract Negotiation: Union Labor," and "Pet The Dog."
Pets have long been neglected from the world of technology. That's why Sony has introduced its Animalia line of technology for pets. Included in the line are teeny tiny speakers for your hamster and flat screen displays for canines without all those useless red and green hues they have no use for.
Over the past decade, several companies and manufacturers have tried their hand at the mobile typing puzzle. While some have proven better than others, a novel solution was just introduced by the British firm SwiftKey: the SwiftKey Tilt. The new Tilt interface invites users to get their whole body into the typing action—and look like they're doing The Harlem Shake in the process.
Even President Obama said that the future is 3D printing. In order to prepare the next generation for this new bleeding-edge industry, the good people at ThinkGeek have introduced a new Play-Doh 3D Printer that will let your kids turn their imagination into all manner of shapes with little more than a can of Play-Doh and an iPad.
Next: Some of the biggest names on the Web join the fun ...