Why does Facebook Home have a restricted guest list?
When Facebook Home hits Google Play on Friday, you'll need either an HTC One X, an HTC One X+, a Samsung Galaxy S III, or a Samsung Galaxy Note II  to download it. That's the extent of the list.
But Facebook's new Android launcher that turns your phone into a Facebook-centric device is capable of running on far more devices than just the paltry list above.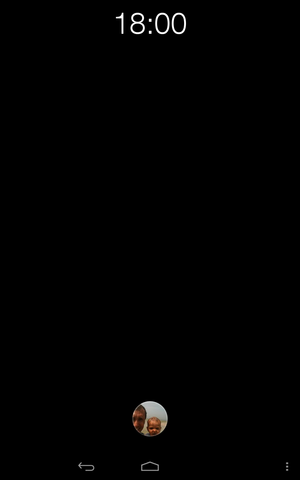 Take a look at the the image at left, which shows a pre-release build of Facebook Home running, albeit very poorly, on my Nexus 7 tablet.
Leaked version now unavailable
A leaked version of Facebook Home hit the Web early Monday via MoDaCo.com, and Facebook fans, including yours truly, raced to give the new feature a try.
All that was required, MoDaCo said, was a device capable of a maximum screen resolution of 1280 by 768 pixels, and the ability to uninstall your device's Facebook app.
It's not clear what your minimum version of Android has to be, although Android 4.x phones should be in the clear.
If you try installing Home now, however, you'll end up with a similarly blank screen as the one you see here. Facebook, it seems, has turned off the online connection to Home, and early adopters willing to try out the app are reporting the leaked build is now pretty much non-functional.
So much for the openness of Android. You can get Home up and running on devices like the Nexus 4 and the Nexus 7 but, later this week, only the four phones mentioned above will get to download Facebook's latest mobile experience.
Other phones that can come to the Home party
On Friday, AT&T and HTC will release the HTC First that comes with Home pre-installed. The HTC One and the Samsung Galaxy S4 are slated for Home in the coming weeks, and more phones are expected to be added in the future.
"Facebook will be making Home available to all OEMs who are interested in working with them," a Facebook representative told TechHive. "And it will be availab
500 - Server Error
Oops! We're not able to find the page you're looking for. Here are some options to help you get back on the right track:
If all else has failed, try emailing our friendly customer service staff.