HTC First smartphone will please Facebook junkies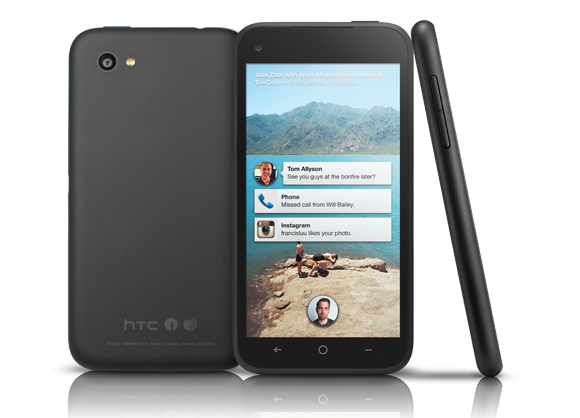 Smartphone connoisseurs may be anticipating the upcoming release of the HTC One, but the rest of the world can't stop talking about another HTC phone due out Friday, the First.
Unlike its high-powered cousin, the excitement behind the First isn't about the phone's processing power, awesome display, or camera. The First is grabbing headlines because it's the first smartphone you could honestly call a "Facebook phone." That's because when AT&T releases the First on Friday for $99 with a two-year contract, it will be the first smartphone to come with Facebook Home preinstalled.
We offered our early impressions of the HTC First last week; stay tuned for our official review coming soon. In the meantime, here's a look at what the rest of the Web has to say about HTC's First, the closest device yet to an actual Facebook phone.
Middling hardware
If you're looking for a phone that will dazzle you with specs and original design, the First is not for you.
The First features a 4.3-inch display with a resolution of 1280-by-720 pixels at 341 pixels per inch, a dual-core 1.4GHz Snapdragon processor, 16GB of onboard storage, 1GB of RAM, a 5-megapixel rear-facing camera, a 1.6MP front-facing camera, 802.11a/g/b/n Wi-Fi, Bluetooth 4.0, NFC, and LTE. The phone runs Android version 4.1, Jelly Bean.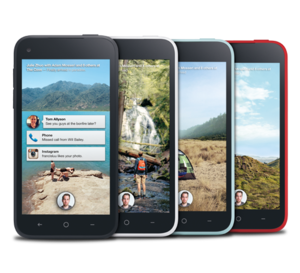 The Verge called it a throwback in design to the era of the iPhone 3G and 3GS.All Things D called the phone "unremarkable," while USA Today said it was "capable, but not exceptional." The New York Times' David Pogue summed it up best saying, "[The First is] plastic, dull, uninteresting. It's so generic, it should come in a plain white box with that says PHONE on it."
Smartphone photographers should also take note that most reviewers said the First's camera held up very poorly in low light situations and offered average performance under well-lit conditions.
Facebook addiction enhancement
While the hardware might not be stunning, the appeal of Cover Feed apparently is. Cover Feed is a reimagined version o
500 - Server Error
Oops! We're not able to find the page you're looking for. Here are some options to help you get back on the right track:
If all else has failed, try emailing our friendly customer service staff.