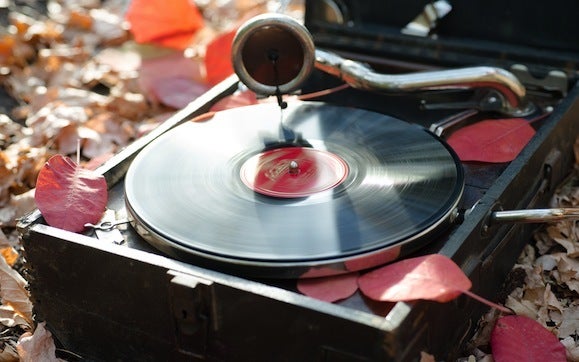 Between the announcement from Nintendo that the company will not be holding a press conference at this year's E3, and the unfortunate news from EA that restructuring has resulted in hundreds of layoffs, it's been a pretty tumultuous day for the video game world. In case any of this news has gotten to you, why not read a few stories about the inventor of the telephone, booger benefits, and a robotic chicken to take your mind off it all?
As it turns out, recorded sound does not stretch back to Sinatra, and then stop, as I had previously assumed. In fact, "wax cylinders" and "fragile records" store recordings which have been unplayable for over 100 years, but recently physicists have been converting these relics of a bygone era into playable audio files. One such record contains just 11 seconds of audio, which might not be very impressive if the audio weren't of Alexander Graham Bell himself, one of the most influential inventors of all time. 
This is the grossest inclusion I've ever made to GeekBytes, but anyone who was ever a child might find this information relieving...in a totally disgusting kind of way. Scott Napper, a biochemistry professor at the University of Saskatchewan posed a question to his first-year students: Could eating boogers teach your immune system how to deal with pathogens that get caught in mucus? As of now, there is no answer, but according to the CBC News report, plenty of volunteers are willing to test Napper's hypothesis. Ew.
Because it's been at least a day since we covered a Lego story, here is a chicken walker for your viewing pleasure, courtesy of Max Pointner by way of The Brothers Brick. I can't imagine the sound these things would have made as the Ewoks toppled them over.
Get more GeekTech: Twitter - Facebook - RSS | Tip us off
This story, "Listen to the voice of Alexander Graham Bell (and other stuff you missed)" was originally published by TechHive.