Page 2 of 3
SYNCHRONIZE
7. Sync unlimited folders among PCs
Cloud storage service Cubby operates much like Dropbox and its kind, but with one key advantage: It lets you sync unlimited folders between your PCs. You can use that feature to, say, share photo albums with family members or business documents with coworkers, or to back up important data to a spare PC. Everything you add to designated share folders gets automatically synced to your remote "cubbies."
8. Sync any folder to your SkyDrive account
Microsoft's SkyDrive gives you 7GB for free, but there's one catch: Only files contained in your SkyDrive folder get synced to the service. Software developer Jan Hannemann's SkyShellEx works a little behind-the-scenes magic to let you sync any folder to your SkyDrive account. This trick does require letting it move your files from their original locations, but from your perspective, your folder structure will remain the same. (Read Hannemann's blog post for a more detailed explanation.)
9. Sync browser settings across all devices
You've probably spent years building a library of bookmarks, so it makes sense to back them up. Chrome and Firefox offer built-in bookmark syncing, which preserves your favorites (and passwords) in the event of data loss and also syncs them to other PCs running the same browser.
If you use Internet Explorer or Safari, check out Xmarks, a free sync tool that works the same way, but it also lets you access your bookmarks in any Web browser on any device.
STORAGE AND MORE STORAGE
10. Get extra free space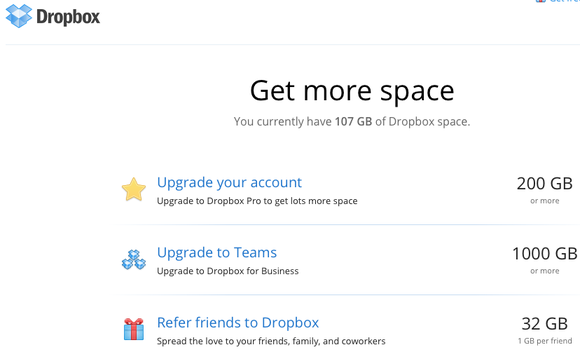 A free Dropbox account entitles you to 2GB of cloud storage, while SugarSync gives you 5GB. Not bad, but you can always use more. Thankfully, both services allow you to earn extra space without opening your wallet. For example, for each friend you refer to SugarSync, you get an extra 500MB. Dropbox matches that offer, but rewards you with even more space when you complete a "getting started" checklist, connect to your Facebook and/or Twitter accounts, and perform various other tasks.
11. Create your own cloud storage service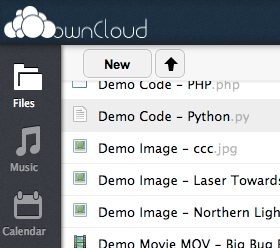 If you run a website, you might have copious amounts of spare online storage. OwnCloud helps you turn it into your own private Dropbox, able to sync and share files, calendars, notes, and more. You can use it with an existing domain or even a spare Linux machine in your home or office, and from there the sky's the limit. Setup does require a bit of technical savvy, but Lifehacker has a great tutorial on getting started with OwnCloud.
12. Share some space, get some space
Symform works off the idea that you have to give some cloud storage to get more cloud storage. The service gives you 10GB to start with, and you can earn lots more by contributing extra gigabytes from your own hard drive to its distributed network. Give 100GB of local storage, for example, and get 50GB of Symform storage. It's all secure, encrypted, and totally free.