Infographic: Gangnam Style vs. Harlem Shake on social media
Gangnam Style and Harlem Shake are the biggest viral smash hits on the Web, each generating thosands of spin-off versions and billions of views. This infographic from UK-based social web research company Face shows how the top five versions of each video were shared on Twitter to understand how they went on to become two global memes.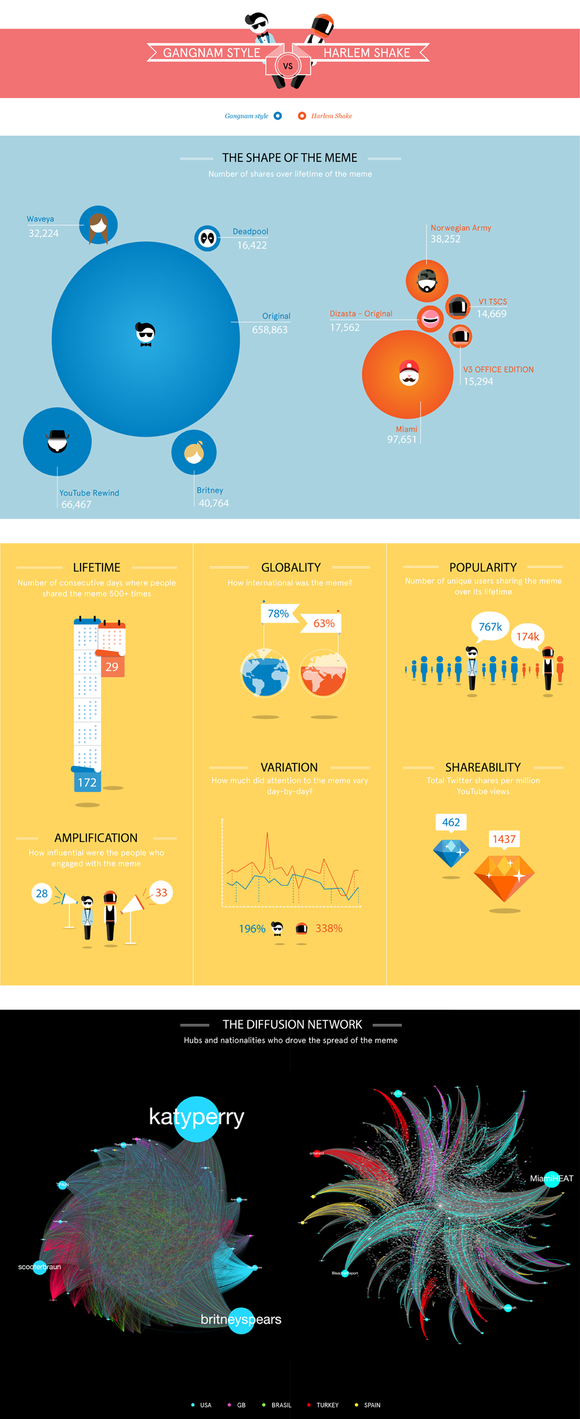 Amazon Shop buttons are programmatically attached to all reviews, regardless of products' final review scores. Our parent company, IDG, receives advertisement revenue for shopping activity generated by the links. Because the buttons are attached programmatically, they should not be interpreted as editorial endorsements.