The 49 Best Apps for All Phones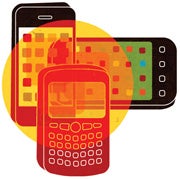 Wondering what to download for your smartphone? Start with this collection of the best productivity tools, utilities, and games. Here are our picks for the best multiplatform apps. To see our top choices for apps exclusive to Android, BlackBerry, or iPhone, read the other articles in this package.
Productivity Tools
Never forget: After you create text, photo, and audio notes with Evernote, you can synchronize them to your PC or the Web. From generating recipe ideas at the farmer's market to capturing lecture notes in class, Evernote is one of those universal apps that everybody should use. Free; Android, BlackBerry, iPhone, WebOS, Windows Mobile
Master your to-do lists: The Remember the Milk app packs a ton of features, such as the ability to set reminders, switch between incomplete and finished tasks, and sort by priority, due date, or task name. Free app, $25 annual service subscription after a 15-day trial; Android, BlackBerry (MilkSync), iPhone, Windows Mobile (MilkSync)
Dictate everything: In Jott Assistant you can use your voice to set reminders, capture notes and to-dos, send e-mail and text messages, and post to Web services. $4-per-month basic version, $13-per-month premium version; BlackBerry, iPhone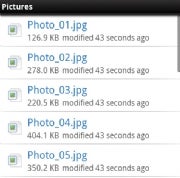 Store and sync: The well-designed Dropbox syncing and sharing service lets you share folders across all of your computers. The apps for Android and iPhone (a BlackBerry app is on the way) make sure that your smartphone hosts those folders too. Free; Android, iPhone
Scan business cards: CamCard scans business cards and adds the data to a new phone, Gmail, or Exchange contact. $10 for Android, $7 for iPhone
Sync to the cloud: ZumoDrive is a Web-based file storage, syncing, and sharing service that mounts just as a network drive does. Free; Android, iPhone, WebOS
Utilities
Speak a command: Vlingo replaces every instance where you have to type on your smartphone with voice commands. It covers your phone's basic messaging functions, voice calls, Facebook updates, and personal notes. On Android and BlackBerry, the app will even read your incoming messages to you. Free basic version, premium version varies in cost by platform; Android, BlackBerry, iPhone, Symbian
Call smarter: Google Voice gives you one phone number that you can use to make outgoing calls from--and forward incoming calls to--any phone. The app's Voicemail Inbox transcribes your voice messages so that you can preview them at a glance. Free; Android, BlackBerry, iPhone
Check your speed: The FCC-endorsed Ookla tool checks the upload and download speeds you're getting from your wireless network. Free; Android, iPhone
Retrieve a lost phone: With SmrtGuard you can remotely track--and lock--your smartphone if it goes missing. The Pro version lets you perform automatic wireless backup and restore. Free basic version, premium version is $5 per month after a 30-day trial; Android, BlackBerry
Organizers and Timesavers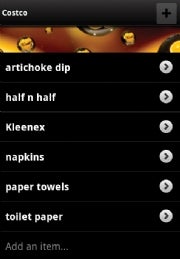 Write transferable grocery lists: OurGroceries allows you to set shopping lists on your phone and share them with other handsets, even if they don't run the same OS. Free; Android, BlackBerry, iPhone
Monitor vital data: Use Personal Assistant to track credit card transactions, check your bank account status, monitor frequent-flyer miles and itineraries, and get alerts when bills are due and itineraries change. Free basic version, $7 premium version; Android, BlackBerry, iPhone, Windows Mobile
Manage your passwords: The mobile version of LastPass syncs saved login data, secure notes, and saved forms with the desktop app, which runs on Chrome, Firefox, Internet Explorer, and Safari. $12 annual subscription after a 14-day trial; Android, BlackBerry, iPhone, Symbian, WebOS, Windows Mobile
Buy and sell faster: Search and browse Craigslist posts near your current GPS location, and bookmark relevant listings, with Craigsphone. The app also has tools for posting your own listings with photos and maps. Free; Android, iPhone
Run smarter: The RunKeeper app employs your smartphone's GPS radio to track the distance, time, pace, route, and elevation of your jogs. You can then sync your data to the RunKeeper Website and later view a history of your activity. The Pro version (for iPhone only) includes timing for interval training and audio cues, and it integrates with your music playlists. Free basic version, $10 premium version; Android, iPhone
For comprehensive coverage of the Android ecosystem, visit Greenbot.com.