Gaming mice: we test the best
Products Reviewed
(6 items)
Logitech G500s Laser Gaming Mouse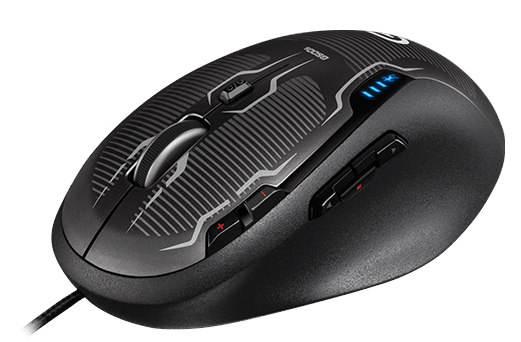 The Logitech G500s Laser Gaming Mouse finished in a dead heat with the Roccat Kone XTD as our favorite mouse in this roundup. Its greatest strength is its sheer comfort: Built for right-handed users, it feels like a big jellybean sliced in half, and the palm grip feels as natural as a glove.
The Logitech G500s is more than just a big, oval puck, though. The tension on the left and right buttons is perfect, making clicking a light task for the fingers, yet minimizing accidental clicks. The surface is smooth, with textured sides where the thumb and pinkie rest, for a nice, satisfying grip. You can toggle the tilting wheel (a rarity among gaming mice, and a feature that accommodates two extra programmable buttons) to tick with each fraction of a turn (as most wheels do) or to rotate smoothly. Two buttons toward the upper left end of the mouse let you easily control up to five dpi sensitivity levels.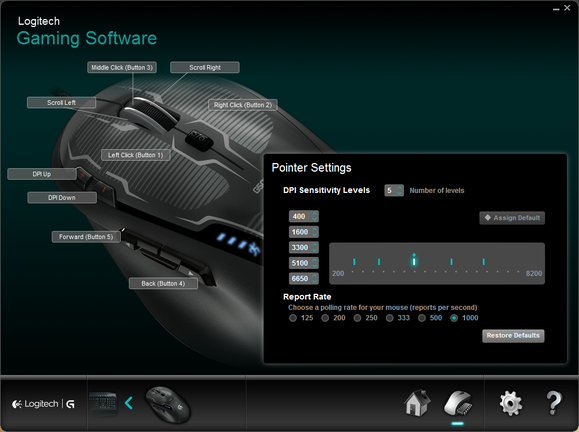 The mouse is super-responsive, with an 8200-dpi maximum sensitivity and a 1000Hz polling rate. It comes with various weights, as many Logitech gaming mice do, so you can tweak the overall feel of the mouse right down to its mass.
The biggest downside of the G500s is that its three thumb buttons are clumped together in one rectangular area and are somewhat difficult to differentiate. To get the most out of the programmable buttons, you need to have a particularly sensitive thumb.
Pros 
Fantastic comfort and responsiveness 
Side-tilting scroll wheel is intuitive for programming 
Five-state dpi switching for any situation 
Cons 
Buttons are too small and clumped together 
Interface isn't as powerful or option-filled as those of the competition 
Bottom line: 
This is now one of our favorite gaming mice. It's comfortable to hold, deadly accurate, and supremely programmable.
Rating: 4.5 stars
Razer DeathAdder 2013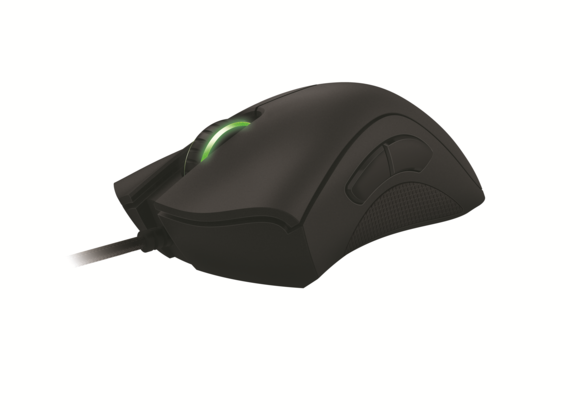 The Razer DeathAdder's 2013 refresh is well built and very responsive, with a 1000Hz polling rate (the original DeathAdder was among the first to offer that feature). This time around, Razer has added on-the-fly adjustment, a nice bonus.
The design, which almost matches the Logitech G500s for comfort, includes a killer (right-handed) grip, with subtle, nonslip texturing. The big buttons—including a pair of thumb buttons and a deliciously wide, rubberized, clickable scroll wheel—are impossible to miss. Regrettably, no side-clicking is available, though.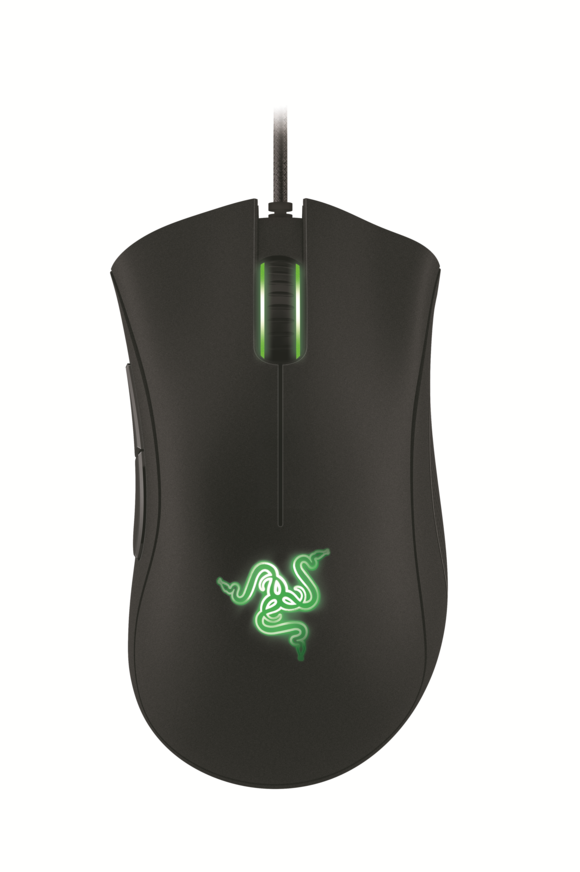 However, gamers who seek the extra edge in sensitivity that an 8200-dpi mouse delivers may be disappointed by the DeathAdder's 6400-dpi sensor.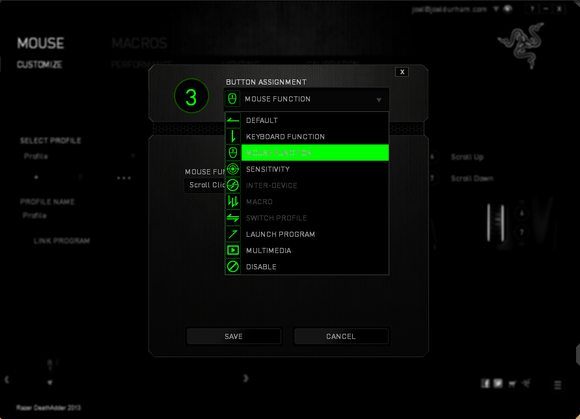 Then there's this: The Razer Synapse 2.0 control app, though capable, is cloud-based, meaning that it stores your customizations in the mouse memory or online. I don't care about privacy when it comes to mouse tweaks, but does everything have to be cloud-based these days? Razer offers an optional offline mode, but it requires a connection for full features after you've installed the software back end, which we found needlessly irritating.
Razer can, and has, done better than this. The DeathAdder 2013 is no cheaper than the other mice, yet it has fewer frills—and a few notable drawbacks.
Pros 
Form-fitting comfort 
Competitive responsiveness 
Cons 
Cloud-centric control interface 
Resolution and other features are falling behind the competition 
Bottom line 
The DeathAdder 2013 seems a bit behind the times with its lower resolution, and its cloud-based interface is frustrating.
Rating: 3 stars