Star Wars elevator prank will Force a giggle out of you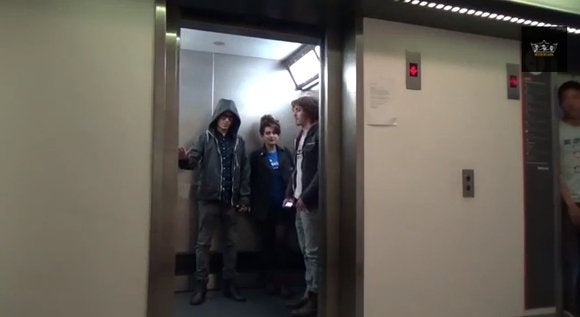 I don't know what's funnier, the confusion that the JesterLads engineered with their Jedi tricks or the fact that no one actually got out to see what's going on. The premise of the prank is simple: One guy, dressed like a modern day Sith, gets into an elevator while his friend lurks close by. Each time the Sith lord waves his hand, his accomplice will charge up to press the elevator button outside. It's all a little silly, but it's Monday so, have a few laughs on us!
[YouTube via The Awesomer]
Other stuff you might like...
Get more GeekTech: Twitter - Facebook - RSS | Tip us off

Amazon Shop buttons are programmatically attached to all reviews, regardless of products' final review scores. Our parent company, IDG, receives advertisement revenue for shopping activity generated by the links. Because the buttons are attached programmatically, they should not be interpreted as editorial endorsements.