A tiny galaxy teaches us about dark matter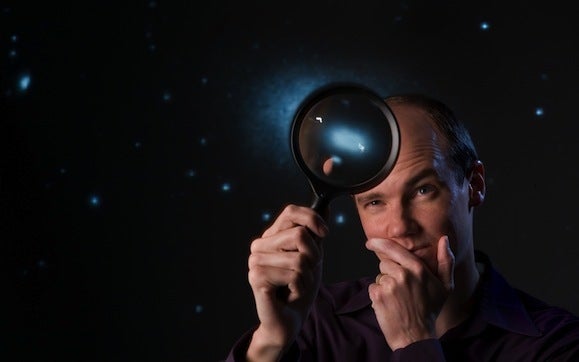 Researchers at the University of California, Irvine have spotted a tiny galaxy named Segue 2, and its discovery may teach us about one of the universe's mysteries. Comprised of only a thousand stars, each ten times lighter than expected, it's one of the smallest galaxies ever found.
Segue 2's diminutive stature isn't the only noteworthy thing astrophysicists picked up on. According to the study, published in The Astrophysical Journal, those stars are held in place by dark matter, which sounds more like a sci-fi trope than a feature within the known universe. Yet, Segue 2 finds Dark Matter clumped into halos around the stars, keeping them in their relative positions.
Scientists have taken a great interest in Dark Matter, which is an invisible material that can only be detected from the effects of its gravitational pull. It's also thought to make up 80 percent of the mass in the universe, and yet we still know precious little about it.
"Finding a galaxy as tiny as Segue 2 is like discovering an elephant smaller than a mouse," UC Irvine cosmologist and study co-author James Bullock said in a release. It's not an easy galaxy to notice (our own galaxy shines 20,000,000,000 times brighter), but experts believe Segue 2 may be one galaxy of many more just like it.
Scientists are using two 10-meter Keck telescopes on Mauna Kea in Hawaii to get a better sense of what's going on with the stars in Segue 2. It could very well be only "a tip-of-the-iceberg observation," Bullock added, "with perhaps thousands more very low-mass systems [dwarf galaxies] orbiting just beyond our ability to detect them."
[UC Irvine via  National Geographic]
Get more GeekTech: Twitter - Facebook - RSS | Tip us off