Secure location sharing with Glympse for smartphones
Running late for a meet up with friends or an appointment? Share a location securely and for a limited time period with smartphone application Glympse. It's a free download for Android, iOS, Windows Phone, and BlackBerry.
First make sure GPS is enabled on the smartphone. Upon opening the app, select Send Glympse. The app pulls from the phone's contact list so users can select an email or phone number. After selecting the recipient, choose how long the Glympse will last—from 15 minutes to four hours. When the Glympse expires, users won't be able to track the account any longer. The creator of the Glympse can also set it to expire upon arrival at the destination.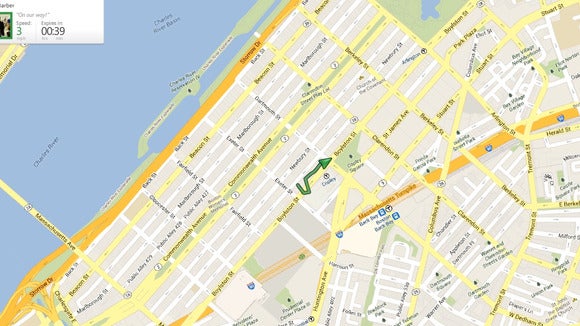 Once the Glympse has been set, the sender can cancel the Glympse prematurely, extend it in 15-minute increments or modify it by adding or changing a destination.

Amazon Shop buttons are programmatically attached to all reviews, regardless of products' final review scores. Our parent company, IDG, receives advertisement revenue for shopping activity generated by the links. Because the buttons are attached programmatically, they should not be interpreted as editorial endorsements.