More Nexus 7 pics leak out, because someone at Google can't keep secrets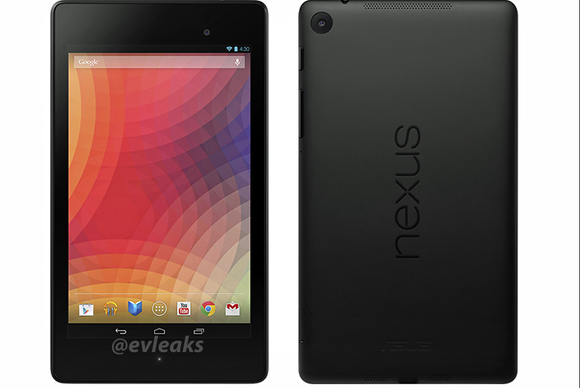 Hey, did you know that Google has a new Nexus 7 tablet coming? Well, if not, you are just about the last person on the Internet to miss that. This next generation of Google's mid-sized tablet has suffered more leaks than the Lusitania. (Too soon?)
Early Monday, some more tablet pics have hit the Web courtesy of @evleaks. The latest purportedly genuine pics feature a clear view the device's front and back. From outward appearances, the updated tablet looks very similar to the current model with the exception of a camera on the back of the unit (which previous leaks pin down as a 5-megapixel shooter).
Spec-wise, previous leaks have hinted that the new Asus-constructed Nexus would include a 1920x1200 (or possible 1920x1080) resolution display powered by a Snapdragon 600 processor and 2GB of RAM.
Google Nexus 7 by ASUS, 2013 pic.twitter.com/rUEWguareP

— @evleaks (@evleaks) July 21, 2013
We'll soon find out how on-point these leaks end up being when Google holds its official event on Wednesday, when the Nexus is largely expected to make its debut.
For comprehensive coverage of the Android ecosystem, visit Greenbot.com.