Lazy Glasses let you lie down to game, read, or watch TV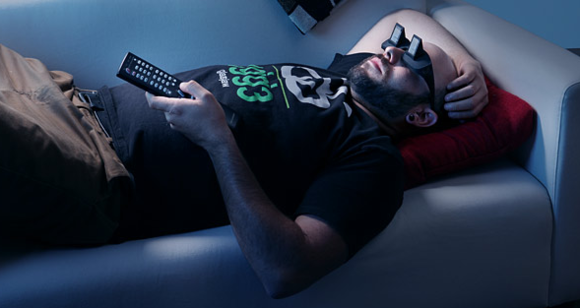 Put your feet up and get ready to relax like you've never relaxed before. Nerd emporium ThinkGeek has a new pair of specs that are perfect for your more leisurely moments.
The appropriately named Lazyglasses are designed with horizontal viewing in mind. Thanks to built-in mirrored lenses, you can lean back on your sofa and watch the latest episode of Breaking Bad without having to sit up like a chump. Yup—you can lie back and read, game, or watch TV at a 90-degree angle.
Such a luxury will set you back around $16, but ask yourself, can you really put a price on comfort, no matter how stupid you may look wearing these? I think not.

Amazon Shop buttons are programmatically attached to all reviews, regardless of products' final review scores. Our parent company, IDG, receives advertisement revenue for shopping activity generated by the links. Because the buttons are attached programmatically, they should not be interpreted as editorial endorsements.