Which Android Smartphone is Right for You?
At a Glance
The MyTouch 3G Slide is a solid midrange Android phone with a great feature set, but its camera isn't as good as those on other phones in its class.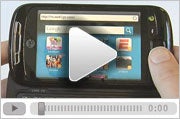 There's a huge number of Android phones on the market, but how can you know which one is right for you? Smartphone expert Ginny Mies takes a look at five of the most popular models.
For comprehensive coverage of the Android ecosystem, visit Greenbot.com.
At a Glance
The MyTouch 3G Slide is a solid midrange Android phone with a great feature set, but its camera isn't as good as those on other phones in its class. Read the full review

Pros

Comfortable full QWERTY keyboard
Intuitive user interface

Cons

Some native apps can be slow
Camera is hit-or-miss