Page 2 of 3
She's happy, all right, but she also appears to be typing with one hand while standing nowhere near the typewriter and mugging at the camera. Just think how productive she could be if she chose to type in a more mundane style.
We all press Return keys every day-hey, even the iPad has a virtual one-but it's startling to realize that they were once an amazing breakthrough. If you used a manual typewriter-in 1954, lots of folks did-you had to shove the carriage back yourself.
I don't know where Big Blue got the numbers it quotes in this ad-especially the factoid about the average typist returning the carriage 268,000 times a year-but I like them.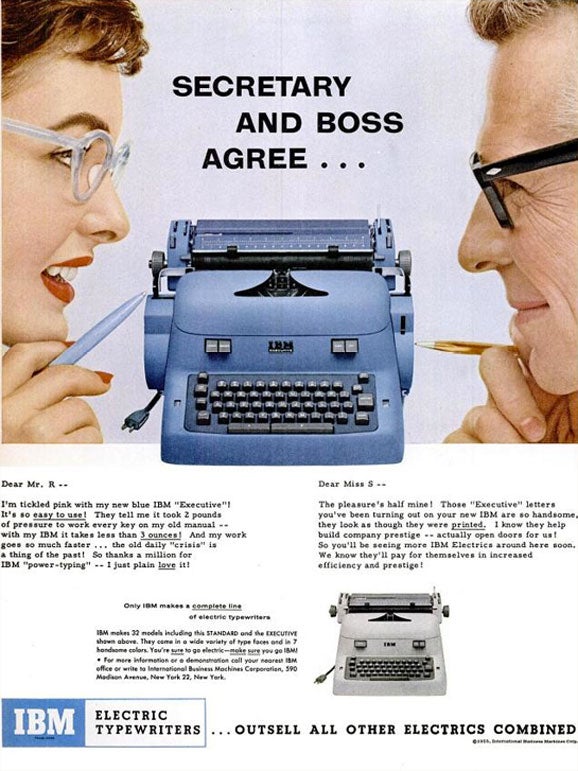 June 1955
IBM, logically enough, came to the conclusion that it needed to convince both secretaries (who did the typing) and bosses (who paid the bills and took the credit) that it made the best typewriters. I can't look at this ad (with "Miss S." and "Mr. R." making goo-goo eyes and their letters' references to love and pleasure) without constructing an unwholesome backstory in my mind.
IBM electric typewriter ads often showed the machines conspicuously unplugged-in order to remind businesses with manual typewriters that IBMs had a plug, I guess.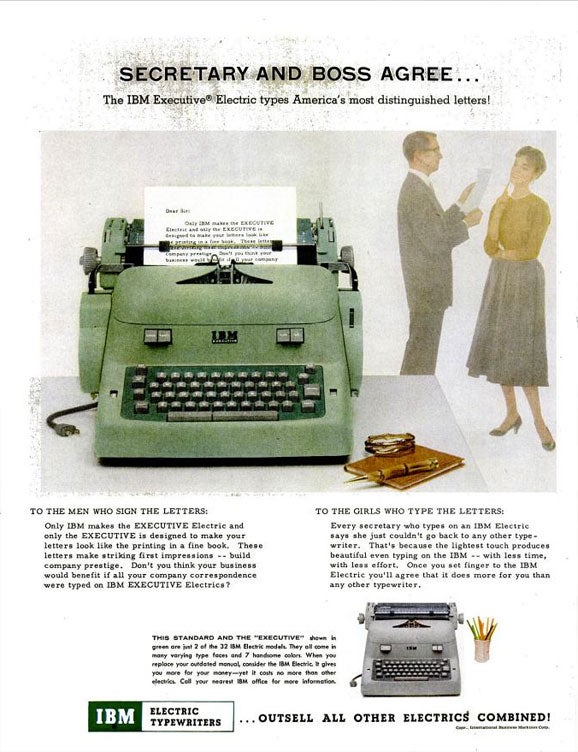 October 1955
Another "Secretary and Boss" ad, with separate pitches to "the men who sign the letters" and "the girls who type the letters." It was a simpler time.