Hands-on with AMD's Radeon R9 290X GPU
Since AMD announced its new 'Hawaii' line of GPUs a month ago, gamers have speculated about how well the top-of-the-line Radeon R9 290X model would compare to everything Nvidia has to offer. AMD finally unveiled the high-end GPU on Thursday, and we've evaluated a reference card on everything from performance to price. We compared it directly to an Nvidia GeForce GTX 780 reference card that we also had on hand.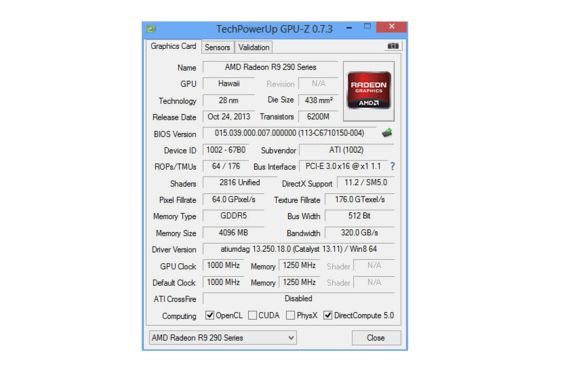 First, some nuts and bolts: Our Radeon R9 290X reference design carries a 1000MHz GPU clock, a 1250MHz memory clock, and 4GB of DDR5 memory. It boasts 2816 graphics cores and a 512-bit memory interface. It occupies a single PCIe x16 slot. One eight-pin and one six-pin power connector serve to power the card.
The Radeon R9 290X includes two BIOS settings. A tiny physical switch on the card lets you toggle between them (the toggle takes effect after a PC restart). 'Quiet' mode caps performance and fan speeds to produce a quieter experience. 'Uber' mode aims for optimal performance, regardless of the level of noise that results.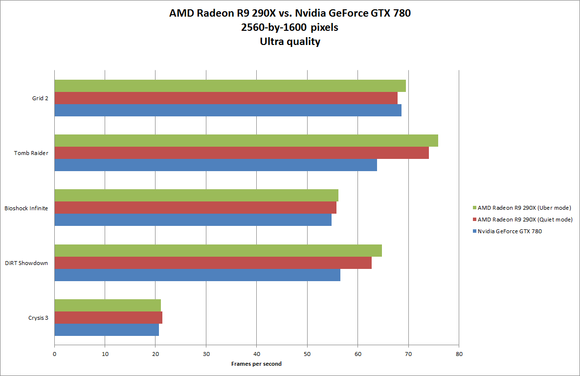 In our tests, we saw little difference in performance between the two modes—only a few frames per second in some games. In some instances (usually at lower resolutions), Quiet mode slightly outperformed Uber mode. But in either mode, the Radeon R9 290X was a little to a lot faster than the Nvidia reference card.
If flipping a switch seems too simple for you, note that the included Catalyst Control Center software has a redesigned OverDrive option for fine-tuning the overclocking of your graphics card. In this utility, you can increase overdriving as a percentage instead of as a clock speed. A two-dimensional heat map, maximum fan speeds, and temperature-target sliders in the software help you customize overclocking without having to mess around in the BIOS.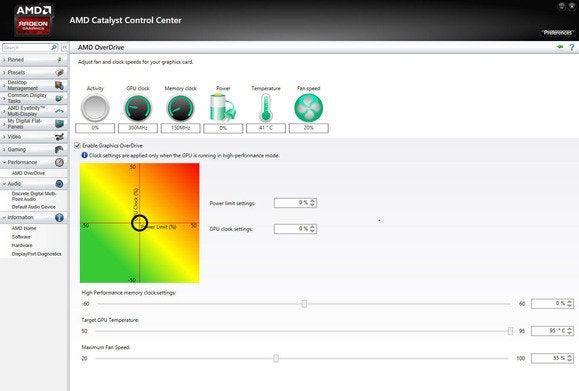 AMD provided a 4K monitor with the card so we could see how well the Radeon R9 290X's focus on ultra-HD gaming has paid off. To push the card to its limits, we tried every game we had that could
500 - Server Error
Oops! We're not able to find the page you're looking for. Here are some options to help you get back on the right track:
If all else has failed, try emailing our friendly customer service staff.