PCs using Intel's Broadwell processor expected in second half of 2014
Although production of Intel's next-generation Broadwell chip won't begin until the first quarter of 2014, PCs using the chip won't appear until the second half of 2014, Intel disclosed Friday.
In its third-quarter earnings call this week, Intel said that a manufacturing defect in the 14-nm process that the Broadwell chip uses had delayed its expected manufacturing date from the fourth quarter of 2013 until the first quarter of 2014. PCs based on a chip in full production usually ship a quarter or two later. Until now, however, Intel had never clarified the date.
Intel chief executive Brian Krzanich didn't discuss Intel's launch plans in what he actually said during the earnings call.
"We continue to make progress with the industry's first 14 -nanometer manufacturing process and our second-generation 3D transistors," Krzanich said. "Broadwell, the first product on 14 nanometers, is up and running as we demonstrated at the Intel Developer Forum last month. While we are comfortable with where we are at with yields, from a timing standpoint, we are about a quarter behind our projections. As a result, we are now planning to begin production in the first quarter of next year."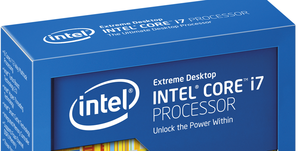 Those comments came during a period of what's known as "prepared remarks," where executives essentially read from a prepared script. But an Intel spokesman mistakenly provided a different version of Krzanich's comments when asked to confirm a report that discussed the Broadwell launch timing.
Intel's transcript provides a slightly different take. "Broadwell, the first product on 14nm, is up and running as we demonstrated at the Intel Developer Forum last month, although yields are a bit behind where we'd like them to be," it said, in remarks attributed to Krzanich. "As a result, we're now planning to begin production in the first quarter of 2014, and Broadwell will now launch in in the second half of 2014—a shift of about a quarter."
Intel hasn't had to delay a major chip release since the Pentium 4 more than a decade ago, Dean McCarron, principal at Mercury Research, told the IDG News Service.
Past chip announcements
In years past, PCs based on the new chip were at least announced as early as January, as Intel did with its "Sandy Bridge" Core generation at the 2011 Consumer Electronics Show in Las Vegas.
In general, Intel's "tick-tock" strategy, trading new processor designs one year and a finer, faster manufacturing technology the next, has run like, well, clockwork. Still, holding to that schedule will become even more difficult as years pass. Intel's launch of its "Haswell" chips this summer was a bit later than some had hoped for.
It's likely that Broadwell-based PCs will appear in the third quarter of 2014. But that's probably too late for the back-to-school season—which, to be fair, didn't really materialize this year. Analysts also expect that the delay won't have any impact on the 14-nm Airmont chips for tablets and smartphones.
Still, if you're hoping for a replacement to the otherwise excellent Haswell chip, you'll have to wait a bit longer.

Amazon Shop buttons are programmatically attached to all reviews, regardless of products' final review scores. Our parent company, IDG, receives advertisement revenue for shopping activity generated by the links. Because the buttons are attached programmatically, they should not be interpreted as editorial endorsements.