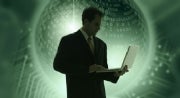 Four out of five Cisco enterprise customers have to shore up their wireless networks, says Chris Kozup, director of mobility solutions marketing at Cisco. Many were caught unprepared to handle the sudden swell of mobile devices--iPhones, Androids and now iPads--during the last couple of years, he says.
"We're going from a period of three years where we saw growth of about 1 billion WiFi-enabled devices to, say, five years where you're seeing a growth of about 7 billion," Kozup says. "Apple has led the pack by really delivering a mobile browsing experience that consumes bandwidth at data rates obviously better suited to a WiFi network."
[ Not to be outdone by Cisco, VeriWave is releasing a guide to best practices for enterprise WiFi networks, reports Network World, a sister site of CIO.com. | Find out what CIO Ernest Lehmann learned while upgrading Bryant & Stratton College's wireless network, reports CIO.com. ]
Flash back to a few years ago, and you'd be hard pressed to find employees carrying more than one mobile device. Now they'll have a smartphone, laptop and maybe even a handheld barcode scanner or other wireless device. WiFi devices also have taken on a greater role in the workplace. "They are demanding mission-critical performance," Kozup says.
Kozup figures 80 percent of Cisco's customers have some work to do to get their WiFi networks in shape, while 20 percent of customer networks are pretty solid.
Organizations in higher education and healthcare tend to rely heavily on their WiFi networks and thus are fairly well-prepared for the mobile enterprise invasion. Consider that the average college student carries four or five wireless devices, Kozup says. Students and faculty at Florida State College, for instance, want iPads for e-books and PDF handouts, as well as other uses.
The iPad and other WiFi devices have also found a foothold inside hospitals, which isn't a surprise given the inherent mobility of nurses and doctors. After all, hospitals are the birthplace of the pager. "There's voice over wireless for nurses, patient call systems, infusion pumps, heart monitors that are WiFi connected," Kozup says. Healthcare CIOs have been on the frontlines of modern WiFi networks, he says.
On the flip side, Kozup says, financial services tend to be laggards when it comes to WiFi network upgrades to the latest and greatest technologies. That's because concerns over WiFi security had kept technology adoption at bay. Traditionally slow technology adopters such as energy and utilities also need to make WiFi upgrades, Kozup says.
So what should a CIO do to shore up the WiFi network? Cisco tells customers to concentrate on six critical areas:
1. Fill Coverage Holes
In the early days of WiFi, CIOs often put in an access point in hotspot areas such as the conference room. The thinking was that employees might unplug their laptops from the wired network and carry them to the conference room for email.
Nowadays, employees move around and congregate in different places such as cubicles. They are constantly collaborating and thus need to have reliable access to the network. "You don't want a network that works great in the break room but loses signal in the corner of the building," Kozup says.
Cisco's advice: Configure 2.4 GHz for 20 MHz and three non-overlapping channels. Some organizations have proposed changing the 2.4 GHz configuration to support one 40 MHz channel and one 20 MHz channel. But having three non-overlapping 20 MHz channels provides greater flexibility for access point placement and WLAN design than one 40 MHz channel and one 20 MHz channel. This configuration helps enterprise wireless deployments optimize wireless capacity and coverage.
2. Got Weak Signals?
Older devices--namely, those that don't support the latest wireless standard, 802.11n--have a harder time hearing the signal from the access point, says Kozup. The result: poor coverage.
Cisco's advice: Utilize radio-frequency beam forming technology to focus the signal strength toward older 802.11a/g clients whenever they come on the network.