Page 2 of 2
Buying a Windows 8 hybrid
Now we're getting into the interesting stuff.
Windows 8's unique blend of desktop and tablet interfaces has given rise to a host of hybrid devices that are sometimes laptop, sometimes slate, depending on your needs. These devices come in two primary styles: thinner, lighter "tablet-first" hybrids with slide-out keyboards, and "laptop-first" hybrids.
Although a few tablet-first hybrids (such as the Sony VAIO Duo 11) were available at Windows 8's late-2012 launch, they've become increasingly rare since then. That isn't necessarily a bad thing: Small-screen, tablet-first hybrids were tinier than true laptops, sure, but they also suffered from cramped keyboards and touchpads. Bleh.
The $1400 Sony VAIO Duo 13, the only notable slider-style hybrid around today, has a size and heft more in line with a laptop's, which should improve the typing, but man, that touchpad still looks small.
Laptop-first hybrids are much more prevalent and generally offer a superior user experience compared with their tablet-first counterparts. These devices resemble traditional notebooks, but they sport screens that flip, fold, or rotate to transform the unit into a tablet—albeit one that's far bulkier.
You should shop for a Windows 8 hybrid the same way you would for any other laptop, though you'll want to keep a few things in mind. Convertibles carry a price premium over dedicated laptops and tablets, and their inclusion of touchscreens hits them in the battery department: Most offer average endurance at best, though Intel's energy-efficient Haswell processors are helping with that problem. Again, strive to try before you buy.
If you need buying recommendations, we've been particularly impressed by the Lenovo Yoga 11s (starting at $800) and the Dell XPS 12 (starting at $900). Lenovo also offers the sweet-looking 13.3-inch Yoga 2 Pro with a 3200-by-1800 display starting at $930, but it's yet to visit the PCWorld Labs.
The genre-straddling Surface Pro 2
Then there's Microsoft's own 10.6-inch Surface Pro 2.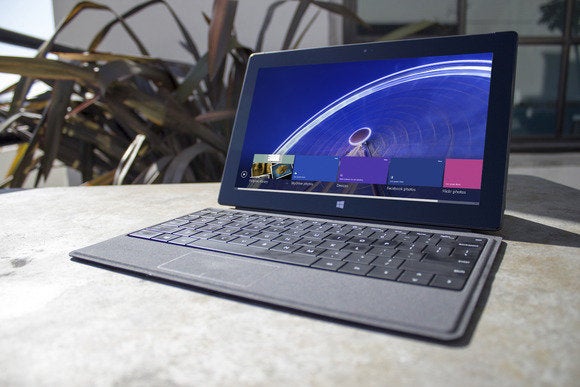 This $900-plus chameleon dabbles in all categories. It's technically a tablet, but it runs a powerful, laptop-grade Core i5 "Haswell" processor capable of tackling tough tasks such as video editing, image creation, or keeping dozens of programs open simultaneously. With the docking station accessory coming in early 2014, the Surface Pro 2 could even double as a capable desktop PC.
That said, Microsoft's x86-powered slate is pricey, and that's before you factor in the cost of a $120 (and up) keyboard accessory. It's also thick and short-lived for a tablet, though recent firmware updates have given it a battery boost. The Surface Pro 2's mix of pros and cons definitely drop it into niche territory, but business pros and graphics/video enthusiasts may just love the tablet's blend of power and portability. PCWorld's review of the Surface Pro 2 has all the juicy details.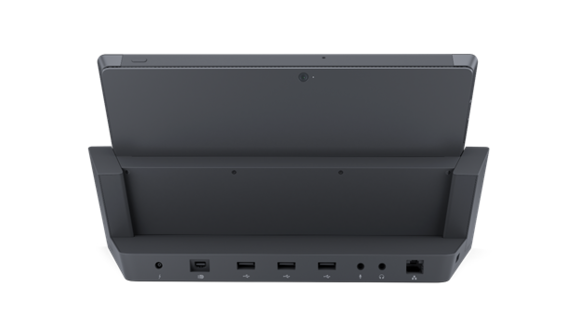 The original Surface Pro is still available as well, starting at $700. The forerunner brings many of the same benefits to the table, but its drawbacks—namely an atrocious battery life and only a single kickstand position—are more pronounced. You'll still need to buy a separate Touch Cover or Type Cover, and the first Surface Pro will also be compatible with the forthcoming docking station.
Speaking of desktops…
Buying a Windows 8 desktop
If you're looking for a sedentary PC, you have only one simple follow-up question to consider: Do you want a traditional tower PC or an all-in-one?
All-in-ones such as Lenovo's C540 Touch often (but not always) sport touchscreens that let you take full advantage of Windows 8's finger-friendly live tiles and modern apps. AIOs also integrate their hardware into their monitor, which means you won't have to find a place to store a big fat PC case—though desk space may still be an issue if you're looking into an incredibly nifty yet borderline ludicrous "tabletop tablet" all-in-one hybrid.
AIOs have a few notable drawbacks, however. For one, they're pricier than tower PCs, though you should remember that all-in-ones include the cost of a monitor. The integrated nature of AIOs also brings some inherent limitations. Future upgrade options are slim to none in a tightly packed all-in-one, and AIOs tend to use mobile-grade components that are less powerful than their proper-desktop counterparts. Even still, most AIOs are more than capable of handling casual everyday workloads, such as surfing the Web, streaming videos, or playing music. Satisfactory 3D gaming is usually out of the question.
No matter what kind of desktop you buy, we recommend targeting a minimum of 4GB of RAM and a minimum of 500GB of hard-drive space—unless you're buying a superspeedy SSD.
As for the processor, target an Intel Core i3, i5, or i7 CPU, an AMD FX-series CPU, or an AMD A8- or A10-series accelerated processing unit (APU). Sure, Windows 8 can technically run on less, but attempting to make it do so will result in a subpar experience with all but the lightest of loads. If you're looking to crunch big numbers, edit videos, dive into intense 3D gaming, or engage in any similarly strenuous PC tasks, you'll want to invest in a system with a Core i5 or Core i7 processor. Boutique PC builder Puget Systems has an excellent overview of the differences between Core processor types.
Meanwhile, PCWorld's desktop hub can fill you in on all the latest and greatest PC reviews, news items, and more.
Now you know
Knowing is more than half the battle when it comes to purchasing a device that costs several hundred bucks. Whew! Did I leave out something important in this flood of words? Share your buying tips in the comments area below, and again, don't forget to check out PCWorld's chart of the best Windows 8 devices available today.