LEGO Universe Goes Live for Early Adopters
The LEGO Group and developer Netdevil give early adopters of LEGO Universe first crack at the game last week. The game is already live for those players that bought the game early in a special Founders Release that grants exclusive first access.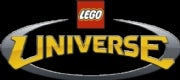 Founders get two weeks of early playtime before the official U.S. launch on October 26, when LEGO Universe will be available at retail outlets nationwide and select digital distribution channels.
LEGO Universe is the first massively multiplayer online game based on the block-building toys from Denmark. In the game, players join the Nexus Force alliance, teaming up with friends to adventure, explore, and fight against the evil force called the Maelstrom. The game features a variety of things to including simple gameplay-oriented building challenges, to creative design tasks. Players can also utilize the user-friendly programming language built into the game to make their own creations.
Pre-order customers have access immediately. The game releases for Mac and PC October 26.
Got any tips, corrections, or feedback? Contact GamePro's news team or follow this article's author on Twitter.
This article originally appeared on GamePro.com as LEGO Universe Live for early adopters