Adobe and Microsoft vs. Google and Apple?
Generally speaking, meetings are the least interesting part of IT work. But when the CEOs of two of the world's largest software companies -- Microsoft and Adobe -- meet in secret to discuss how they can collaborate to better compete with Microsoft top rivals Google and Apple, the whole industry sits up and takes notice.
No less an authority than the New York Times speculated that the talks might have gone beyond a mere team-up, and that a full-on acquisition of Adobe by Microsoft might be on the table. The two companies have discussed the possibility before, sources told the paper.
[ Keep up on key application development insights with the Fatal Exception blog and Developer World newsletter. | Follow the latest in Apple technology with our Technology: Apple newsletter and in Microsoft technology with our Technology: Microsoft newsletter. ]
But don't take the idea of Microsoft Photoshop too seriously just yet. Kara Swisher of All Things Digital described the possibility of a Microsoft/Adobe merger as "nonsense" and suggested that if any company was likely to buy up Adobe, Google would be a better fit.
Microsoft CEO Steve Ballmer has been mum on the subject since the meeting, saying only, "If you're going to do something, you say nothing." Adobe has also declined to comment.
Even if a merger is not in the offing, it seems clear that we can expect a renewed partnership between Microsoft and Adobe in the coming months. What can the two companies have up their sleeves, and more important, what could it mean for developers?
A new desktop software powerhouse?
Certainly an Adobe buyout would not be out of the question for Microsoft. The Redmond-based giant has a market capitalization of $219 billion versus Adobe's $14 billion, and it holds some $36.6 billion in cash and short-term investments.
And contrary to Swisher's position, Microsoft seems like a much better match for Adobe's business model than Google does. Microsoft at least sells commercial desktop software, while Google has built its business around the idea that such traditional software offerings are obsolete. Google Docs is an online alternative to Microsoft Office, for example, and Google's forthcoming Chrome OS will be almost entirely browser-based.
Adobe's niches are authoring software for creative professionals (Creative Suite) and software for creating univerally distributable documents (PDF), and it dominates these markets in much the same way that Microsoft dominates the market for office productivity software. Photoshop, Adobe's flagship desktop product, is so entrenched among graphics pros that its name has become a de facto verb. Likewise, PDF has become a de facto verb for document sharers.
Microsoft offers its own alternatives to several Adobe products, but they don't really compete at the same level. Microsoft Office Publisher, for example, has no real hope of reaching the professional market to which Adobe InDesign caters.
In many ways, the two companies' software portfolios are complementary. By combining the two, Microsoft could bolster its status as a desktop-software juggernaut spanning all segments of the market, leaving other software companies to search for greener pastures in the form of cloud computing and SaaS.
Bridging the designer/developer divide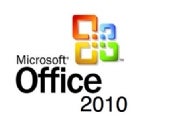 On the other hand, Adobe might stand to gain even more than Microsoft. Adobe has never made a serious effort to compete in the software markets Microsoft dominates, so a closer association with the Microsoft Office product line, for example, wouldn't be particularly attractive. What Adobe desperately wants, however, is to make greater inroads into the enterprise market with its authoring tools, particularly by catering to developers. And if Adobe wants to reach developers, it could definitely benefit from a closer association with Microsoft, even if a merger doesn't happen.
Enterprise developers typically fall into two categories: Windows and non-Windows. Non-Windows usually means Java, but the Java tools market is fairly fragmented. What all Windows developers have in common, however, is that they all use SDKs, libraries, and tools from Microsoft. Foremost among these is Visual Studio, which remains one of the best-regarded IDEs in the business, even among non-Windows developers. Many initiates claim they wouldn't want to use anything else.
Adobe offers several developer-oriented products. Chief among them, Adobe Flex is an open source SDK to allow developers to build rich Internet applications (RIAs) in Flash. Adobe also offers tools and IDEs to help developers and designers build Flex apps, including Flash Builder and Flash Catalyst. So far, however, none of these products has enjoyed widespread adoption in the enterprise.
But here again, Adobe's product line complements Microsoft's. Although Microsoft has a strong following among traditional coders, it has never really cracked the more visually oriented UI design market. Microsoft Expression Studio hasn't put much of a dent in Adobe Dreamweaver, Flash, or related products. Similarly, Silverlight's installed base is but a fraction of that of Flash, and Microsoft's XPS was never a credible competitor to PDF.
By teaming up, Microsoft and Adobe could not only consolidate their respective designer and developer customer bases, they could also form a united front against Oracle, which has promised to integrate its JavaFX RIA technology more tightly with the Java platform.
One good way to start might be to make Flash and Flex cohabitate with Visual Studio. So far, Adobe has left this market to third parties, such as Amethyst. A direct partnership with Microsoft could allow Adobe to go even further than current offerings, by making Flash and ActionScript content first-class citizens on .Net.
United against Android and iOS

Surely the biggest topic of discussion at the Microsoft/Adobe meeting, however, was mobile. Microsoft has trailed behind its competitors in the mobile OS space, including iOS, Android, BlackBerry, and waning global leader Symbian. According to recent IDC estimates, Windows Mobile claims just 6.8 percent of the global smartphone market, and it's expected to remain in last place at least through 2014. Similarly, Apple's staunch refusal to allow Flash on iOS spells bad news for Adobe, particularly if Apple continues to gain share in the smartphone and tablet markets.
But if customers do want Flash content on their mobile devices, now is the chance for both companies to strike while the iron is hot. The ability to run Flash could be a strong differentiator for Windows Phone 7, which Microsoft launched at an event earlier this week. It could also save Adobe from slipping into irrelevance as mobile devices increasingly take over functions from desktop browsers.
To succeed at this, however, the two companies would first have to get Flash to perform well on a mobile device. Apple CEO Steve Jobs says Adobe's past attempts have been consistently lackluster, and early reviews of Flash running on Android handsets have been disappointing.
Still, the possibility of a close relationship between Adobe and Microsoft is definitely intriguing. Whether that relationship takes the form of a merger, a partnership, or some other collaboration, one thing is for sure: The battle lines for the next phase of Web and mobile development are being drawn, and the competition is about to get a lot more interesting.
This article, "Adobe and Microsoft vs. Google and Apple?," originally appeared at InfoWorld.com. Read more of Neil McAllister's Fatal Exception blog and follow the latest news in programming at InfoWorld.com.