Page 2 of 3
Microsoft offers its own alternatives to several Adobe products, but they don't really compete at the same level. Microsoft Office Publisher, for example, has no real hope of reaching the professional market to which Adobe InDesign caters.
In many ways, the two companies' software portfolios are complementary. By combining the two, Microsoft could bolster its status as a desktop-software juggernaut spanning all segments of the market, leaving other software companies to search for greener pastures in the form of cloud computing and SaaS.
Bridging the designer/developer divide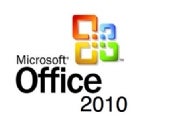 On the other hand, Adobe might stand to gain even more than Microsoft. Adobe has never made a serious effort to compete in the software markets Microsoft dominates, so a closer association with the Microsoft Office product line, for example, wouldn't be particularly attractive. What Adobe desperately wants, however, is to make greater inroads into the enterprise market with its authoring tools, particularly by catering to developers. And if Adobe wants to reach developers, it could definitely benefit from a closer association with Microsoft, even if a merger doesn't happen.
Enterprise developers typically fall into two categories: Windows and non-Windows. Non-Windows usually means Java, but the Java tools market is fairly fragmented. What all Windows developers have in common, however, is that they all use SDKs, libraries, and tools from Microsoft. Foremost among these is Visual Studio, which remains one of the best-regarded IDEs in the business, even among non-Windows developers. Many initiates claim they wouldn't want to use anything else.
Adobe offers several developer-oriented products. Chief among them, Adobe Flex is an open source SDK to allow developers to build rich Internet applications (RIAs) in Flash. Adobe also offers tools and IDEs to help developers and designers build Flex apps, including Flash Builder and Flash Catalyst. So far, however, none of these products has enjoyed widespread adoption in the enterprise.
But here again, Adobe's product line complements Microsoft's. Although Microsoft has a strong following among traditional coders, it has never really cracked the more visually oriented UI design market. Microsoft Expression Studio hasn't put much of a dent in Adobe Dreamweaver, Flash, or related products. Similarly, Silverlight's installed base is but a fraction of that of Flash, and Microsoft's XPS was never a credible competitor to PDF.
By teaming up, Microsoft and Adobe could not only consolidate their respective designer and developer customer bases, they could also form a united front against Oracle, which has promised to integrate its JavaFX RIA technology more tightly with the Java platform.
One good way to start might be to make Flash and Flex cohabitate with Visual Studio. So far, Adobe has left this market to third parties, such as Amethyst. A direct partnership with Microsoft could allow Adobe to go even further than current offerings, by making Flash and ActionScript content first-class citizens on .Net.