Jumping Sumo robot leaps around house, streams video
LAS VEGAS—France-based Parrot leapt into International CES with the Jumping Sumo, a robotic toy that you control over your home Wi-Fi network or a network created by the robot itself. All the while, the Sumo sends near real time video back to the controlling Android or iOS tablet or smartphone, as you'll see in this video report from CES 2014.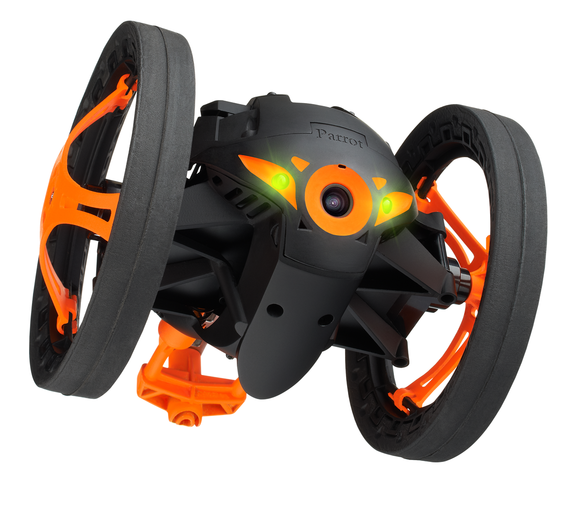 The Jumping Sumo can do 90 degree sharp turns or perform super fast spins. It can jump up 80 centimeters or about two-and-a-half feet.
Look for Jumping Sumo to go on sale in 2014, though a price hasn't been announced.

Amazon Shop buttons are programmatically attached to all reviews, regardless of products' final review scores. Our parent company, IDG, receives advertisement revenue for shopping activity generated by the links. Because the buttons are attached programmatically, they should not be interpreted as editorial endorsements.