Windows Phone 7 Impresses on the Samsung Focus and HTC Surround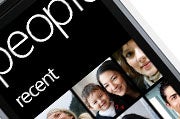 We've an the opportunity to take a look at the first two handsets running Windows Phone 7 OS, the Samsung Focus and HTC Surround, and found a lot to like. With a fast and snappy interface, intuitive tile-based UI, and strong integration with XBox Live service for gamers, Microsoft has brough a very promising OS to the smartphone market.

Amazon Shop buttons are programmatically attached to all reviews, regardless of products' final review scores. Our parent company, IDG, receives advertisement revenue for shopping activity generated by the links. Because the buttons are attached programmatically, they should not be interpreted as editorial endorsements.