2013 was a harsh year for HTC. The stylish, aluminum-clad One wasn't enough to attract a hoard of new customers, and even though the phone received positive reviews, its sales numbers were hardly enough to get the Taiwan-based company out of the red.
As a result, the company has announced that it's employing a new sales strategy: go for the large, low end of the market. However, with companies like Samsung, Lenovo, and LG making major headway overseas, HTC has an uphill battle in store.
Big losses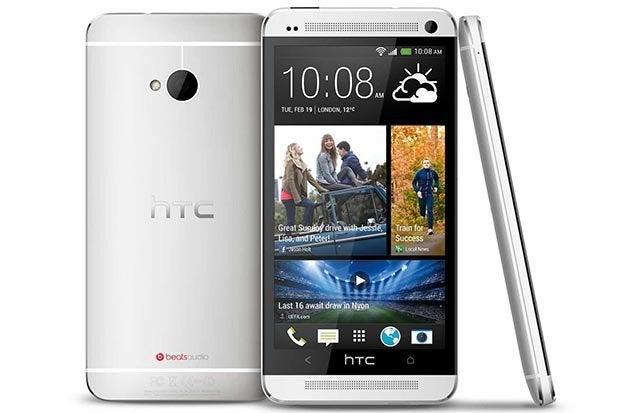 Overall smartphone sales were strong last year, but HTC has reported losses two quarters in a row. The company's fourth quarter earnings report for 2013 showed that revenue declined about 28 percent from last year, from $2 billion USD in 2012 to $1.14 billion in 2013. The rest of the numbers didn't offer much hope either: net profit for the quarter was about $10 million, while its operating margin was negative 3.7 percent.
HTC added that it expects that its revenue will drop a bit further this quarter, between $1.12 billion and $1.18 billion.
A different approach
Don't pin the blame on Robert Downey, Jr. for depleting HTC's funds. The company's previous marketing strategy was certainly outlandish compared to the rest of its competition, but that's not what did it in.
HTC tried its hand at marketing only its premium flagship device to compete against the likes of Samsung, which produces and sells an astonishingly large number of devices, from high- to low-end. When HTC did attempt to branch off with different versions of its flagship phone–the HTC One mini and HTC One Max—the result was underwhelming. Laura Chen, a Taipei-based analyst at BNP Paribas, told Reuters that HTC's phone lineup didn't "offer anything really new to the market."
So, HTC's new strategy is to take after what its competitors are doing: go after emerging markets. Reuters writes:
[HTC] executives said that higher volumes of cheaper phones should make up for the difference in price with its higher-end phones. "Overall profitability is going to grow," said [HTC co-founder and Chairwoman Cher] Wang.
Manufacturing varying models will help fill in the gaps on HTC's arsenal of devices. It'll continue to offer a high-end phones over $600, but it'll also add more mid-tier devices for around $300 and low-end ones that cost less than $150.
It's not a groundbreaking new sales strategy, but it's certainly the smartest one at this point. It's worked wonders for companies like Samsung, even Apple sells previous-generation phones at low prices. Low-end devices are hot commodities in countries like China and India. Users there tend to purchase affordable phones with lower-end specifications rather than the top-of-the-line models.
HTC's recent earnings report is evidence of its poor business strategies, and though its executives seem optimistic about whats in store for the future, let's not forget that BlackBerry once held a similar ideal. For now, we'll wait and see what HTC has in store for the new year. The company is rumored to unveil its next flagship handset later this month at Mobile World Congress in Barcelona.
This story, "HTC's plans to go cheap is the smartest move it could make right now" was originally published by Greenbot.