If you were one of the millions of people who watched the nostalgic Look Back video Facebook created for you on its 10th birthday, you probably spotted a few things you would change—a really terrible photo, a boring status update—or a few things you would've added.
"My video just isn't an accurate representation of who I am," you may be thinking.
Facebook graciously added an edit button to the video page, so if your highlight reel is giving you so much anxiety that you can't bear to share it with your friends, you can fix it.
Head on over to facebook.com/lookback, and as the tinkling piano begins to pipe in over your video montage, click on the Edit button just above the clip on the right, next to the green Share Your Movie tab.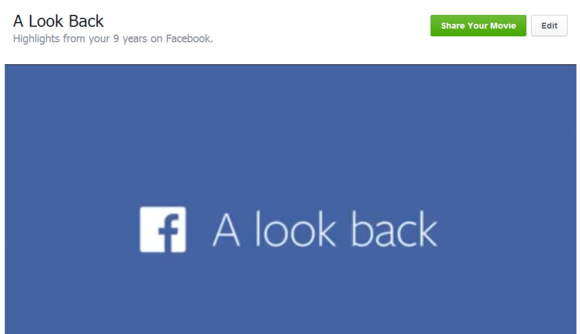 The new tool lets you edit everything in the video: the three first moments from when you first joined Facebook, the smattering of most-liked statuses, the selection of uploaded photos, and the images that make up the grid at the beginning and end of your reel. Happy now?
If you don't see a video at all, well, you probably don't use Facebook enough. The network didn't create montages for users who recently joined the network or people who don't use it that much—basically, if there wasn't enough content to fill a 62-second video.
The Look Back videos are a limited-time offer—they'll disappear in about a month unless you share them on your Timeline, so get to editing.
This story, "Hate your Look Back video? Facebook adds an edit button" was originally published by TechHive.