Good news, hip hop fans! Legendary trio De La Soul has got a surprise gift for you this Valentine's Day. Starting at 11 A.M Eastern/8 A.M. Pacific on Friday, the entire De La Soul catalog will be available to download for free from the group's website.
Officially, the release is to celebrate the 25th anniversary of the group's debut album 3 Feet High and Rising. But De La Soul also decided to release its discography for free to get the group's music in the hands of their fans, according to Rolling Stone.
The free downloads will last for 25 hours ending on Saturday at noon Eastern/9 A.M. Pacific.
Update: The Telegraph reports that the downloads are running into technical troubles from Dropbox-related bandwidth issues.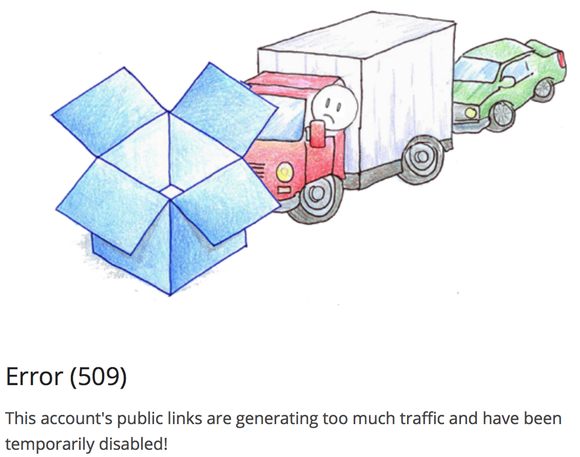 Like many hip hop artists from the mid-80s and early 90s, De La Soul sampled freely from the recorded music of other artists in its songs. Sampling was a controversial practice at the time, but in our copyright-centric age sampling has become a major obstacle to getting music online.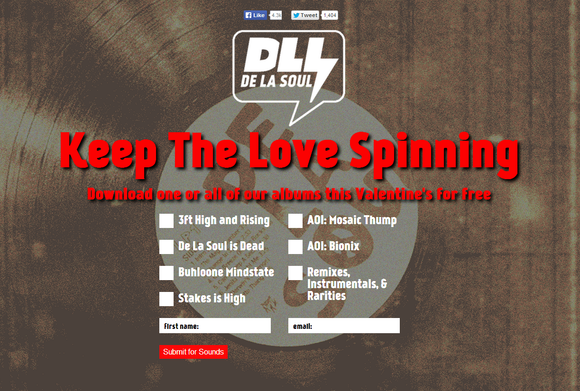 "We can't even have our music on iTunes," De La Soul member Posdnuos told Rolling Stone. "We've been working very hard to get that solved."
Perusing De La Soul on Spotify and iTunes shows just one album available, 2004's The Grind Date, along with a selection of singles. But complete albums like 3 Feet High and Rising and the group's 1991 follow-up De La Soul Is Dead are nowhere to be found in digital form—until today.
Clearing copyright issues is not unique to De La Soul. The issue also hamstrung the DVD release of WKRP in Cincinnati preventing the TV show's original soundtrack from seeing the light of day.
Getting it to the fans
De La Soul's decision to release its music for free online is just the latest experiment from musical artists trying to reach fans in the digital age. Other artists have also tried out free or nearly free downloads, such as the pay-what-you-want deals from both Radiohead and Nine Inch Nails.
De La Soul's Valentine's Day release is significantly different, however, since the trio's experiment includes a touch of frustration with the music industry.
After the discography release, De La Soul also plans to release a number of new songs in the coming weeks, Rolling Stone reports, as a build up to the group's new album, You're Welcome. The new album is expected to be released before the summer.
This story, "Download every De La Soul album for free for today only" was originally published by TechHive.