How the Cloud is Failing Mobile Workers
Microsoft claims its forthcoming Office 365 cloud-based collaboration and productivity suite is aimed at mobile users, with "access to e-mail, documents, contacts and calendars on nearly any device." Google last week also made noise about updating Google Docs to work with iPhones and Android smartphones. Don't believe either of them -- my testing of both offerings shows they are not usable on iPads, iPhones, Android smartphones, or BlackBerrys.
What doesn't work in Office 365


For Office Web Apps (the cloud version of Office in Office 365), the practical result is that the iPhone's and iPad's mobile Safari browser can only view documents in Office Web Apps. iPhone and iPad users can download documents to the Preview app in iOS, then open them in an editing program like Apple Pages, Quickoffice, or Documents to Go, but they can't upload them back. You'll get the same limited access using Office Web Apps in BlackBerry OS 6 (the new OS that debuted in the BlackBerry Torch) and in Android 2.21; you must download the files to a local app but can't upload them back.
[ Learn how to manage iPhones, Androids, BlackBerrys, and other smartphones in InfoWorld's 20-page Mobile Management Deep Dive PDF special report. | Keep up on key mobile developments and insights with the Mobile Edge blog and Mobilize newsletter. ]
In iOS, for the SharePoint Online part of Office 365, I could view but not edit files. Additionally, I could download Excel files but not Word or PowerPoint documents. On my BlackBerry and Android devices, I kept getting connection errors, using the same credentials as on the desktop and on iOS; as a result, I couldn't work with SharePoint at all. The same thing happened when I tried to access SharePoint from an iOS app, and I've been unable to determine what's amiss.
Before you counter that Office 365 is still in beta, remember that its cloud-based version of Office is the existing Office Web Apps and the cloud-based version of SharePoint is the existing SharePoint Online service. When InfoWorld met with Microsoft on Friday to preview Office 365, it was clear that mobile compatibility hadn't been a consideration outside the iffy Windows Phone 7 platform. Don't count on anything changing on Microsoft's end.
What doesn't work in Google Docs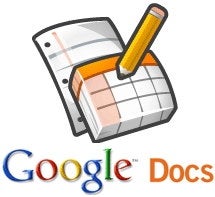 The updated Google Docs lets you edit raw text in iOS's mobile Safari, Android's mobile Chrome, and the BlackBerry WebKit browser, but with zero formatting control and only one paragraph at a time. Spreadsheet editing remains limited to the horrible per-cell environment that's impossibly difficult to use except for the most basic tables. Presentation editing is not supported at all.
Google has fixed some of the Google Calendar issues in mobile Safari, mobile Chrome, and the BlackBerry WebKit browser, so now you can see your full calendar. The previous version didn't allow scrolling in mobile Safari, forcing you to switch to agenda view to see the whole calendar. But in fixing the scrolling issue, Google Calendar has lost several useful calendar views.
Maybe when Google releases its Chrome OS (which is likely to happen before the end of the year), it'll update the mobile Chrome browser to work with Google Docs and other cloud apps. After all, the whole point of Chrome OS is to run all programs in the cloud, with your tablet serving as the window. If the Chrome OS browser works like a desktop browser, Google could bring the same capabilities to Android -- maybe.
Incompatibility is pervasive in the mobile cloud
The basic issue is that services used by cloud-based apps don't run on mobile browsers. Why that's the case is unclear; WebKit anchors the iOS, BlackBerry OS 6, and Android OS 2.21 browsers, and the same goes for desktop Safari and Chrome. Microsoft's and Google's cloud-based productivity apps run on desktop Safari and Chrome, as well as on IE and Firefox. However, in mobile Safari, mobile Chrome, and the BlackBerry WebKit browser, they can do very little; usually, they're limited to viewing documents.
Because of these problems, mobile users will have broad compatibility issues beyond the cloud apps in Office 365 and Google Docs. Many websites often don't work correctly on mobile browsers. As a result, mobile users end up with Web pages they can't scroll through, cutting off the information. Until last Friday's update, Google Calendar suffered from this issue, and the Office 365 beta's Outlook management console has the same problem.
Mobile users will also discover that websites using the widely adopted, open source Tiny MCE editor bars them from entering or editing information in rich-text fields. (If you see iconic buttons for boldface, italic, paragraph formating, and the like in a website's content fields, that's Tiny MCE.) The popular Drupal content management system depends on Tiny MCE, as does Office 365's community support forum. Drupal lets you switch to a pure HTML view that's a pain to use but at least provides editing access; Office 365 has no such option, so mobile users can't post or reply to its help forum's content.
These issues are emblematic of the concerns that Apple, Google, Microsoft, and Research in Motion should be addressing on the mobile side. They should be helping Tiny MCE be mobile-compatible. They should be designing their websites to work on the mobile browsers, not just the desktop ones. That means both updating their mobile browsers to offer the same capabilities as their desktop equivalents and using neutral, compatible technologies. Ironically, Microsoft Office 365's SharePoint admin console works just fine on an iPad, even though SharePoint editing controls do not -- because Microsoft used Java for the console but an incompatible option for the users' editing controls.
Until cloud applications work with mobile websites, mobile users will have to depend on local apps and file transfer via email, local syncing, or (ironically) cloud storage services. For example, cloud storage services Dropbox and Box.net let multiple users access the same files via their shared-folder capability. Mobile users can access files from a common repository available to an entire workgroup; download them to their mobile device for editing in iWork, Quickoffice, or Documents to Go; and finally upload the revised files back to that shared folder. You can do the same with Google Docs' shared-files capability, buit not with SharePoint Online, which supports only downloading to mobile devices, not uploading back.
As a productivity platform, the cloud makes the most sense for mobile users, who by definition are not at their desks and don't have the internal resources they would at the office. Yet the productivity apps for that same cloud are aimed at desktop and laptop users, not mobile users. If this continues, we may see a real irony: Those who work in a fixed location use cloud apps on PCs, while those who are on the go end up using local apps on their smartphones and iPads. Isn't that dumb?
This article, "How the cloud is failing mobile workers," was originally published at InfoWorld.com. Read more of Gruman et al.'s Mobile Edge blog and follow the latest developments in mobile technology at InfoWorld.com.