Page 2 of 2
Database builders. I'm a data geek, and I love working on data-drive journalism projects such as that H-1B analysis. But as much as I'd like to create these apps from scratch, I understand that the tech folks who run our enterprise-level corporate site -- one that serves an IT audience, I might add -- aren't necessarily comfortable with the idea of a coding enthusiast not formally schooled in things like secure programming and scalable architecture adding software to the site.

Enter database builders in the cloud. I've used Zoho Creator for years, which has allowed me to build internal tools such as a story tracker tool with customized alerts as well as some interactive tools on Computerworld.com. While I can't do everything I'd like with Creator, the drag-and-drop interface saves time building apps and its Deluge scripting language offers a fair amount of functionality even if it's not exactly Perl or PHP. The plus side? It's easy to embed in a Web page, and security/scalability are someone else's concern.
Recently again on my radar is Caspio Bridge, another cloud-based database builder that I'd given up on a couple of years ago after determining the interface was too clunky and the monthly fee too costly for the relatively little work I was doing there. I gave it another try last week and found that the Caspio interface improved. It appears to work well for things like posting search forms and embedding the results on my Web site; the available training and documentation is more robust.
I'm happy to have both right now to use each for what each does best on my projects.
Bonus non-cloud database tools I'm thankful for: MySQL is an obvious one; but also for the desktop: FileMaker Pro, which I find a lot more pleasant to use than Excel.
Social Networking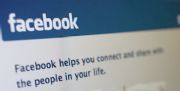 Facebook is definitely a mixed blessing, depending on a) how many people from your past (or present) connect up with you that you didn't really need to hear from, b) how skilled you are at blocking annoying posts without alienating the authors and c) how much you know about Facebook privacy. I do know more about some people's games and politics than I really ever needed or wanted to. But I'm also happy to feel more a part of peoples' lives whom I care about that are far away than I ever was before. Plus I re-connected with a friend from childhood, arranging an in-person meeting for the first time in 20+ years.
Twitter is less about keeping in touch with a network of people I actually know and more about discovering people I don't know who share my interests and have extremely useful things to say. I've found a lot of interesting articles and ideas from folks I've followed, and hope those who follow me at @sharon000 feel the same.
StumbleUpon . This one is just plain fun. After setting up my account and recording interests ranging from work-related to hobbies, I've really enjoyed seeing new Web sites come up with useful or interesting information about subjects I like.
Gadgets
Digital cameras. Most still aren't as good as film for everything -- shooting sunsets, capturing some vivid reds -- but for the vast majority of needs, today's generation of digicams give impressive image quality in an instant. It's not only the patience-free portion of my personality that appreciates not having to develop film (or wait for a Polaroid); digital also makes it much easier to share photos with family and friends.
Smartphones. I'll admit this one isn't always a net positive in life. Sometimes it's hard to be fully in the present moment with the pull of that addictive device; and it's downright annoying when you're talking or dining with someone and they whip out the device to look at a text or e-mail. But it's nice to be able to keep track of sporting events while away from a TV or look up reviews of nearby restaurants while out and about.
Plus, if the person next to you on the bus has a smartphone instead of simpler cell phone, odds are higher they'll be looking at the screen instead of yelling into the mike.
E-readers. I don't actually have one of these yet, although a Kindle is coming for the holidays. But I'm already grateful at the thought of future vacations without having to haul around a bunch of guidebooks.
I'd be interested to find out what technology you're thankful for in the comments below, and Happy Thanksgiving!
Sharon Machlis is online managing editor at Computerworld. Her e-mail address is smachlis@computerworld.com. You can follow her on Twitter
@sharon000, on Facebook or by subscribing to her RSS feeds: articles
| blogs
.
This story, "Technology that Makes Me Thankful" was originally published by Computerworld.