CityVille at 1.2 Million Users, Zynga Picks up Citi Rewards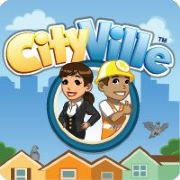 Zynga had what it calls its biggest launch ever with CityVille last week, picking up a reported 290,000 users in the first 24 hours. Meanwhile, the company expands its banking membership rewards program reach.
According to App Data, CityVille now has 1.2 million monthly active users. It only needs 5 million more to break the top 40 Facebook apps and 53 million to get ahead of its predecessor, FarmVille.
Meanwhile, Zynga announced another banking rewards partnership with Citi, similar to its American Express deal. Citi Thank You rewards members can score exclusive virtual items for FarmVille, FrontierVille, and Café World starting at 600 Thank You points.
For those of you that already drank the kool aid, make sure you're keeping an eye on CityVille's bug forum to minimize frustration with beta issues. The game is only five days old, after all.

Amazon Shop buttons are programmatically attached to all reviews, regardless of products' final review scores. Our parent company, IDG, receives advertisement revenue for shopping activity generated by the links. Because the buttons are attached programmatically, they should not be interpreted as editorial endorsements.