The Web's Best Productivity Sites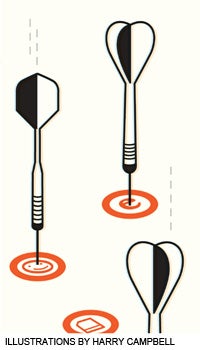 The Web is a big place. Really big--around 300 million sites and counting. So no one could blame you if you don't have time to browse through all that stuff, try all the latest and greatest online services, and find the very best. Good news: We've done it for you.
PCWorld's editors have roamed all over the Net seeking the finest sites for travel, search, dining, news, shopping, finance, and more. Presented in this article package are 46 amazing sites--the best on the Web. These phenomenal Websites should be your go-to resources for everything you need to do online.
But we didn't stop there. Because every user is unique, we've also collected great alternatives that do things the top sites can't. From quirky-but-cool photo tools to off-the-beaten-path vacation rentals, this roundup is brimming with sites you'll love.
Below are the finest sites and services for getting work done, keeping your schedule in order, and finding useful information. For more of 2010's top Web destinations, see "The Web's Best Entertainment Sites" and "The Web's Best Travel, Shopping, and Dining Sites."
Office Apps
Over the past few years, Web-based office suites have grown from humble roots to rival the flexibility and features of full-blown desktop apps. Google has led the way in this burgeoning category with its popular Docs family of programs, though rival Zoho offers a broader, easier-to-use, and more sophisticated suite of tools. But while most online suites have slightly kludgy interfaces that come with their share of quirks, Microsoft's introduction of Web Apps with Office 2010 offers the familiar, refined interface you already know, directly integrating a desktop suite that outstrips all online competitors.
Most people rely so heavily on their word processors and spreadsheets that it's difficult to depend on a solely cloud-based system. Microsoft's Office Web Apps (free) provide the best of both worlds; combined with Office, they allow you to work in a robust desktop suite as well as to store, access, and edit your stuff online.

If you're a Gmail user and your needs are modest, Google Docs (free) is a highly serviceable secondary choice. It suffers from quirky formatting and compatibility issues with Microsoft Office files, but its integration with Gmail makes it worth a try.
For a full-service cloud-based suite with options for everything from accounting to human-resources management, be sure to check out the massive array of services from Zoho (free for personal use).
E-Mail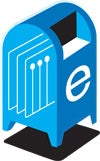 Conventional wisdom states that Google's Gmail (free) won the battle for e-mail dominance long ago. After all, the service's 7.5GB of storage and relatively large 20MB attachment-size limit make it hard to beat. On top of that, Gmail integrates nicely with Google Calendar, Docs, and the rest of Google's online apps.
But if you think it's time to close the book on the e-mail wars, think again. For its innovative search features, Gmail still gets top honors. If you want a solid alternative, however, Yahoo Mail has come back from the brink of irrelevance. Yahoo Mail (free) now offers an unlimited--that's right, unlimited--amount of storage, which makes any amount of drive space measured in gigabytes seem paltry. And Yahoo Mail now includes apps for popular Web services, so you can easily connect your mail account to Evite, Flickr, PayPal, Photobucket, and more.
Storage
One of the greatest challenges of the mobile age is keeping your essential files online, accessible, and in sync from all your devices. Dropbox (free) rises to that challenge with 2GB of online storage that syncs to apps on Windows, Mac, Linux, Android, and iOS.
If you need 25GB of online storage, Microsoft SkyDrive delivers (free). The service lacks good mobile integration overall, but it works great on Windows and gives you a clean Web interface for Mac computers and Linux systems. As of this writing, SkyDrive also permits you to share pictures by way of Windows Phone 7 handsets, and a possible update to the OS due in January could add mobile access to other files as well.
Want unlimited storage to back up your entire hard drive? Trend Micro SafeSync gives you just that, plus the ability to share files and folders with anyone on the Web. At $60 per year, SafeSync's unlimited capacity is only half the price of Dropbox's 50GB paid service.
Personal Finance
Since the dawn of the PC, personal finance software has been a staple of home computing. Just as Intuit's Quicken package has dominated the home finance software market for years, the company now handily dominates the online finance arena as well with Mint.com. Mint is free, and it can track all of your bank accounts and investments. In addition, it monitors your budget and helps you meet your savings goals.
When you want to make sense of your financial options, you need access to a good assortment of financial calculators. CalcMoolator provides free calculators to help you compare mortgage options and auto loans, determine how much you could benefit from paying down your credit card debt more aggressively, and more.
Calendar and To-Do

Here's an easy one: Google Calendar is free and massively robust, and it integrates with Gmail. You can create as many separate calendars as you require, and you can share those calendars with anyone.
Although Google Calendar includes a task-list feature, it's too simple for our liking. We prefer Remember The Milk (free), which also plugs into Google Calendar, Gmail, and a bunch of other services. Remember The Milk's flexible design makes it great for everything from simple grocery lists to exhaustive Getting Things Done life management. For $25 a year, you also get to use RTM's excellent mobile apps for iPhone and Android.
If you want something more structured than Remember The Milk, Toodledo (free) is an excellent task and project management system. It integrates with a wide assortment of mobile apps for Android, iPhone, and iPad.
Bookmark and Password Sync
Several tools, plug-ins, and add-ons out there promise to help you keep your bookmarks and passwords in sync, but only one makes it onto our list. Xmarks (free, Premium upgrade $12 per year) synchronizes all your bookmarks and saved passwords among Internet Explorer, Firefox, Chrome, and Safari. It permits you to create distinct profiles so that you can have one set of bookmarks for home and another set for work, and you can change profiles on the fly. Xmarks is a must-have add-on for every Web user.
Search
For most of the past decade, picking a search site was a no-brainer: Just use Google. (It was good enough for Yahoo.) Now Microsoft has made that choice a little more complicated, giving Google a serious run for its money with the introduction of Bing.
The two search giants have different strengths. For basic Web searches with instant results, Google (free) is still our top pick. And although our staff is divided on the question of image search, we still narrowly favor Google for pictures, too.
When you're searching for videos, though, it's hard to beat Bing (free). The search engine lays out results in an intuitive grid, and even plays instant clips as you hover over them with your mouse, so you know what you'll see before you click.
Reference Sites
Beyond all the cute cat pictures and embarrassing celebrity videos, the great promise of the Internet has always been education. If you can pry your eyes away from the latest goofy diversion on YouTube, you'll find an unfathomable store of knowledge out there just waiting for you.
You probably already realize that Wikipedia (free) is the largest single repository of collected human knowledge. Although this publicly edited encyclopedia has garnered widespread criticism concerning a few high-profile acts of page vandalism, the site's content has generally come out on top when subjected to serious academic review.
When you're looking for fast facts on just about anything, bypass Google and Wikipedia and head straight for Wolfram Alpha (free). This reference site's unique algorithm constructs a quick information page on any subject you search for. Type in "Montana," for example, and the site will bring up a simple-to-read list of essential facts about the state's population and economy, complete with links to primary sources.
The next time someone forwards you another obnoxious chain e-mail, browse to Snopes.com and search for the message's subject line. The free Snopes.com is the essential source for digging up the truth behind the Internet's most prevalent hoaxes, scams, urban legends, and myths. If more people we knew went there, we'd spend a lot less time rolling our eyes.
What Wikipedia is to general knowledge, iFixit is to technology. The site bills itself as "the free repair manual that you can edit," but it's much better than that. iFixit is loaded with user-created how-to instructions for upgrades and repairs, and the site includes links to official user manuals for most tech products. And if you're really stumped about how to accomplish something, just ask your question, and the active community of tech experts will chime in to help you out.