As if social networking hasn't already taken up most of your life, the update to Facebook Messenger Beta will give you even more options for staying in touch with your friends.
Android Police has discovered that version 4.0 of Facebook Messenger Beta app lets you create groups for those friends that you chat with the most. The social network is also testing out message forwarding with photos, as well as conversation shortcuts that you can add to your Home screen.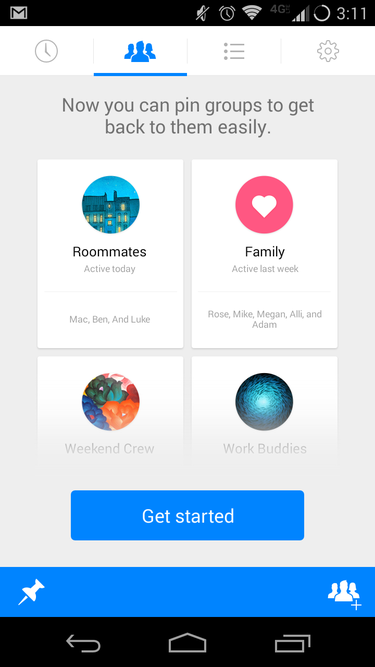 None of these features are confirmed for a future build of the Facebook app just yet, but we expect to hear more about them from Facebook's upcoming F8 developer conference. Facebook is often creative with its Android apps, due in part to its open nature, so it's not uncommon to see future features pop up there.
As mentioned, all of these features are limited to those who have beta invites to Facebook Messenger. You can easily join the beta program if you're interested.
This story, "Facebook Messenger Beta tries out message forwarding, group chats" was originally published by Greenbot.