What if you could swap out parts and customize your phone the way you wanted to?
That's what Google is working on: a smartphone hardware platform called Project Ara based on modular, upgradeable, hot-swappable components—much like today's PC, which can be customized via endless combinations of CPUs, GPUs, hard drives and more. To help move along the process, Google announced on Wednesday a Module Developers Kit to inspire tinkerers to come up with a device that's capable of fitting its vision.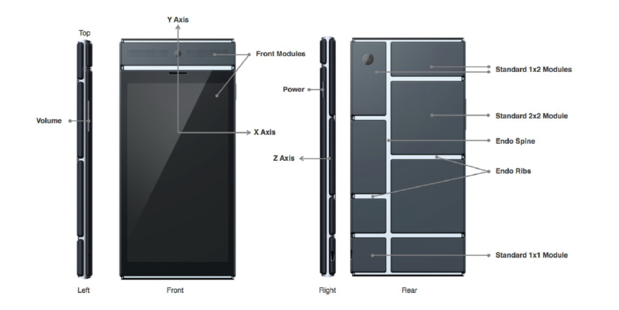 The MDK describes various-sized Ara phones that use square and rectangular component modules in uniform sizes. The kit comes with a flexible power bus, an on-device, packet-switched data network based on the MIPI UniPro protocol stack, and an "endoskeleton" that mimics the design seen in many Project Ara teaser photos.
The guide that comes standard with the kit offers thorough descriptions for each part of the Ara phone, such as where the connectors are located and what they individually power.
For the uninitiated, Project Ara was announced late last year, and was initially spearheaded by Motorola. The company described Ara as a free, open hardware platform that would allow third parties to create individual hardware components that could be "clipped" on to a phone. Motorola said that it wanted Ara to:
"do for hardware what the Android platform has done for software: create a vibrant third-party developer ecosystem, lower the barriers to entry, increase the pace of innovation, and substantially compress development timelines."
There's not much mention of Motorola on Project Ara's website, but following news of Lenovo acquiring Motorola, it's likely that Google has taken Ara's reigns (and, interestingly, photos have since been removed from Motorola's initial Ara press release).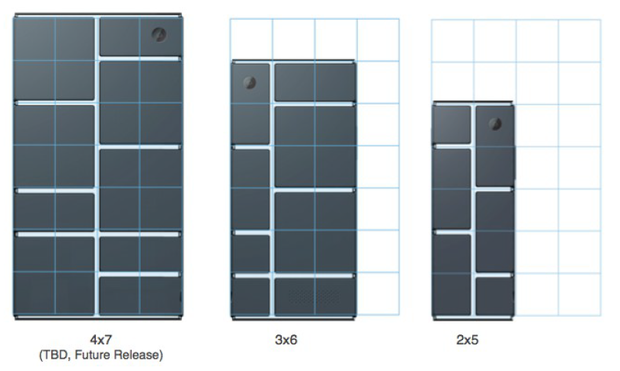 Google writes that the Project Ara team will be working on these alpha and beta MDK releases, and it's looking for developer input to help steer the process—thus the Project Ara Developers Conference happening next week at the Computer History Museum in Mountain View, California.
The conference will consist of a detailed walk-through of the existing Ara platform, and Google will reveal its plans for the future. We'll likely be seeing a more tangible version of Project Ara cropping up next week, too. There's a schedule available, if you're curious, and the conference will be streamed online.
This story, "Project Ara steps closer to reality as Google doles out Module Development Kits" was originally published by Greenbot.